What's the difference between P90X and P90X3?
P90X is an ultra-powerful workout video regime, but what about the new P90x3?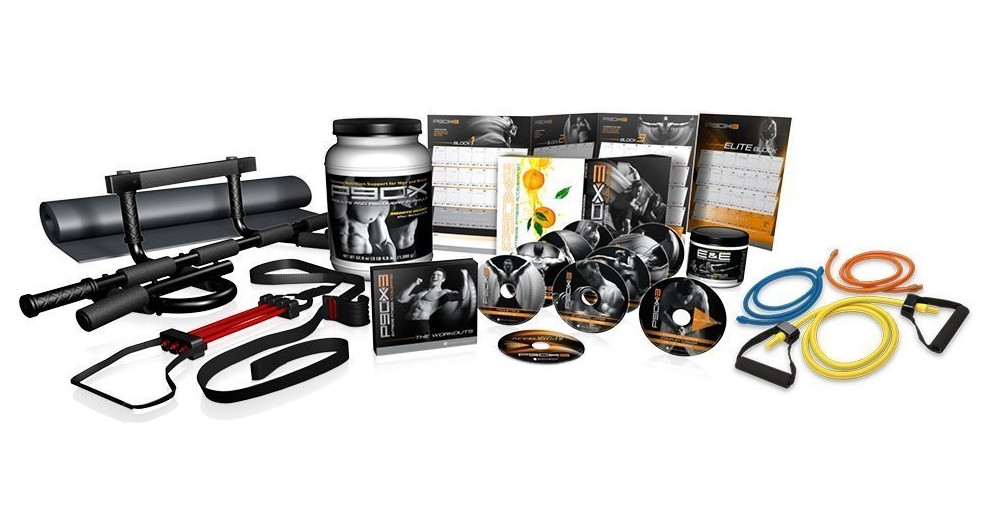 P90X3 is the latest version, and is a great options for a power-packed work-out at only 30 minutes a workout.
Each has strengths and weaknesses, but one just might fit your tastes better than the other.
P90X Strengths compared to P90X3
Warm Up and Cool Down
P90X workouts have a longer warmup and cool down compared to P90X3.
If you want/need more time to get going, then P90X could be a good fit.
However, P90X3 has a "Cold Start" workout that you can choose to use before each workout.
So, it comes down to if you think you'll need a good long warm up specific to each workout, then P90X is a winner on this one. If you feel a faster warmup and cool down would work for you, then P90X3 is the winner.
Having done both, I prefer the way that P90X3 does it.
P90x3 gets you into the workout a lot faster.
Workout Time Commitment
P90X workouts can last between an hour and an hour and 40 minutes (hello, Yoga)! That's a long time. The benefit is that you get a variety of moves, and the workouts are paced a little (just a little) slower than P90X3.
The magic of P90X3 is that each workout is only 30 minutes long.
At first, I thought the P90X3 workouts would be watered down–an easier version of P90X3, but that is not the case at all.
P90X3 is a better overall workout. It's paced very fast which may be a drawback for some.
Both workouts are challenging.
P90X3, however, streamlines the workouts by cutting out the down time, transitions and slower instructional parts.
A lot of people like simplification and streamlining, and that's what P90X3 does. For this one, P90X3 is the winner.
Workout Variety
You might think that P90X has more variety than P90X3 because P90X has longer workouts, but that's not the case.
P90X3 has a wider variety of workouts.
There are more DVD's to cycle through, so the routines don't become…um…routine?
If you can't tell, P90X3 is seeming like a favorite here, but there is something to be said for P90X…
Is the P90x Ab Workout
P90X includes an awesome ab workout.
P90X3 Base Kit (Which is the most popular kit), doesn't include a separate ab workout! You need the Deluxe or Ultimate kits to get that.
However, P90X3 Base Kit has such a variety of workouts that the abs really do get worked out even better than the P90X workouts (with an exception of course for the ab workout and the yoga 7).
So, be aware if you want super toning of your abs, to get the Deluxe or Ultimate P90X3 kit or get P90X.
If you could only choose one in the P90x Series…p90x3 is the place to start.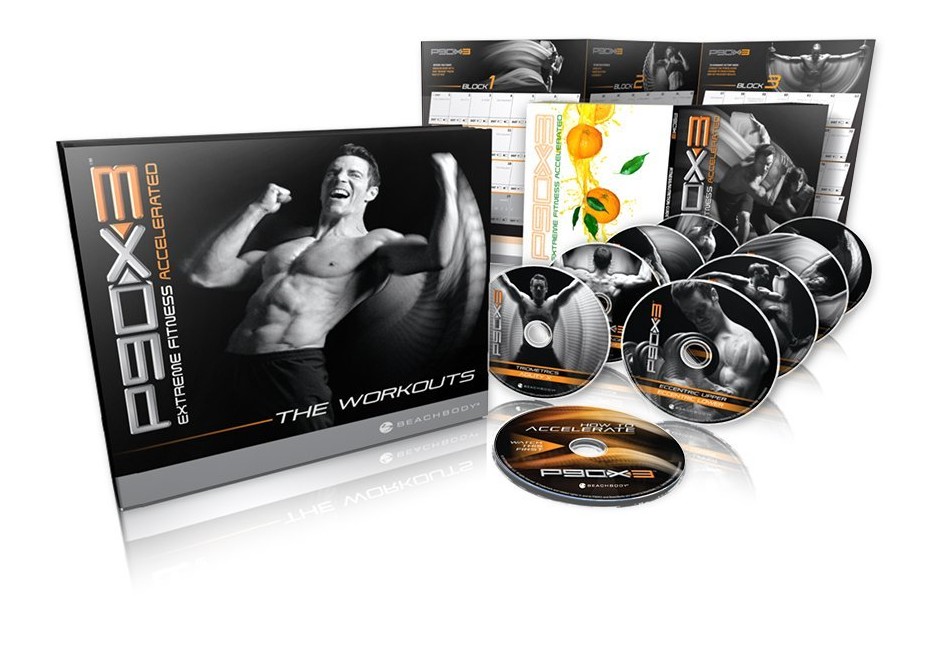 The reason is simple. Tony has refined, improved and polished his incredible workout routine over years of work, re-work, testing, and data.
The Answer is Time Saved and Muscle Gained
P90x3 is compacted into the best workout package they've ever made.
The latest workouts have the best knowledge applied as to the best stretches, stretch time, workout routines and technique.
In P90X3, you hear Tony talk about new ways (new at least to me) to help increase muscle strength faster than ever before.
New research, discoveries and plain old field work help fuel the improvements to Tony's workouts.
If you're still not sure, checkout our review of P90X3.
You can also see what people are saying on Amazon (over 320 reviews and 4.5 out of 5 star rating ain't too shabby).