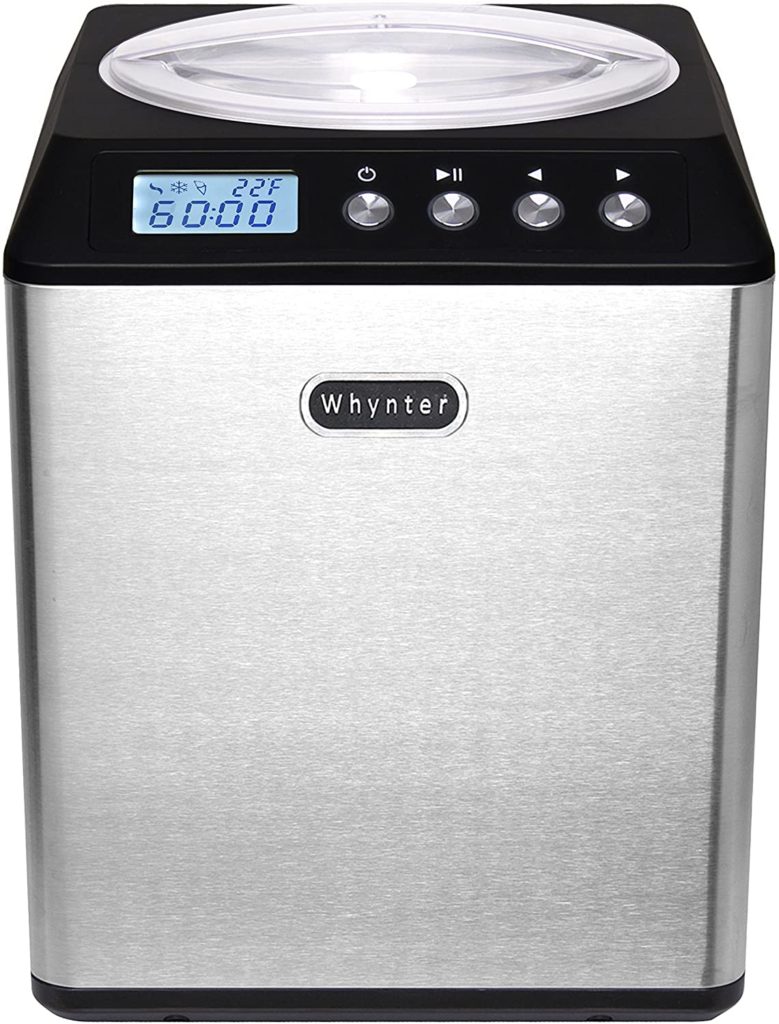 Whynter ICM-201SB Ice Cream Maker
Whynter is a brand that made a name for itself with the ICM-200LS ice-cream maker.
Now, Whynter has released the larger capacity ICM-201SB ice cream maker which makes it even easier to make homemade ice-cream for family and larger groups.
More Capacity Means More Yummy Ice cream in each Batch
Many ice cream makers only have a 1.5 quart capacity. This new Whynter has a 2.1 quart capacity.
Stainless Steel Bowl for Better Food Handling
Many ice cream makers including the smaller capacity Whynter have aluminum bowls.
Many consumers are choosing to move away from aluminum cookware and kitchen items and opting for the better, safer, stainless steel.
So not only does this ice cream maker have better capacity, but the bowl is also made from a better and safer material.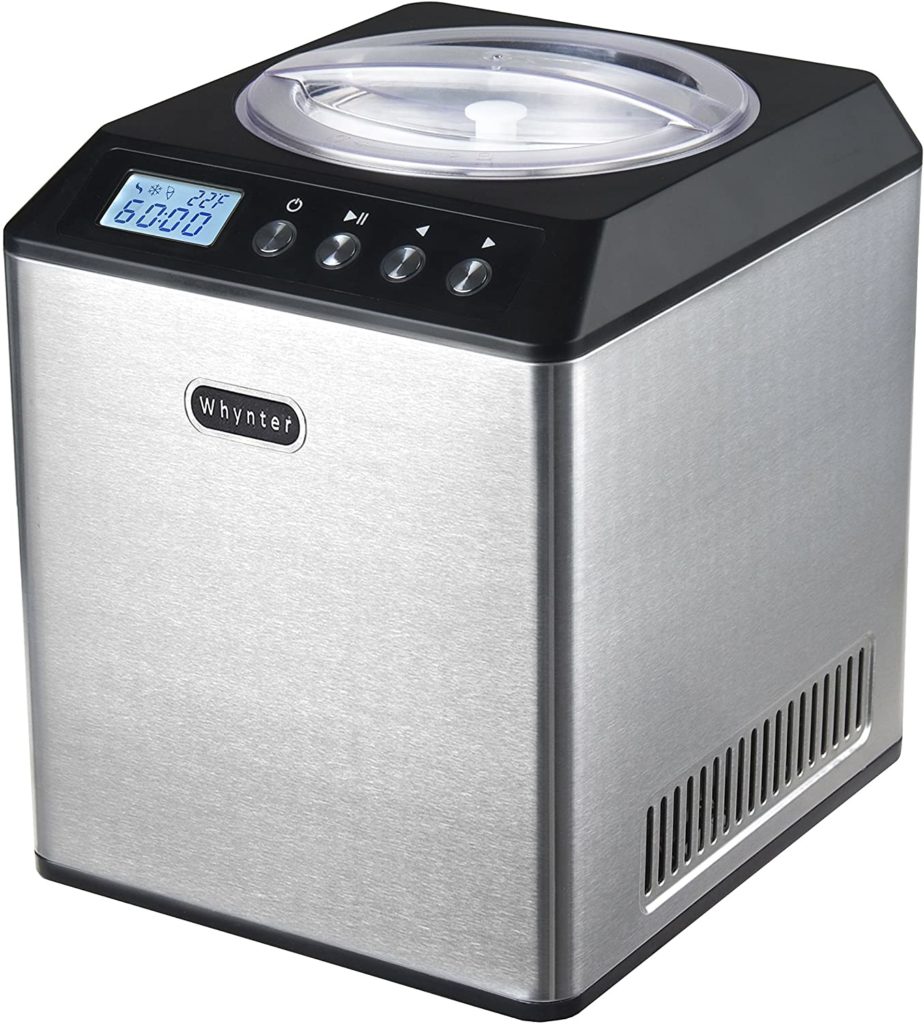 No Need to Freeze the Bowl Prior to Use
The Whynter has its own compressor so there's no need to freeze the bowl beforehand.
This ice cream maker is super fast at bringing the bowl to just the right temperature for making ice cream or other yummy treats like Italian ice, or gelato.
Check out the Whynter ICM-201SB
The Whynter ICM-201-SB is a fantastic high-capacity ice cream maker that will give your homemade ice cream that perfect touch.