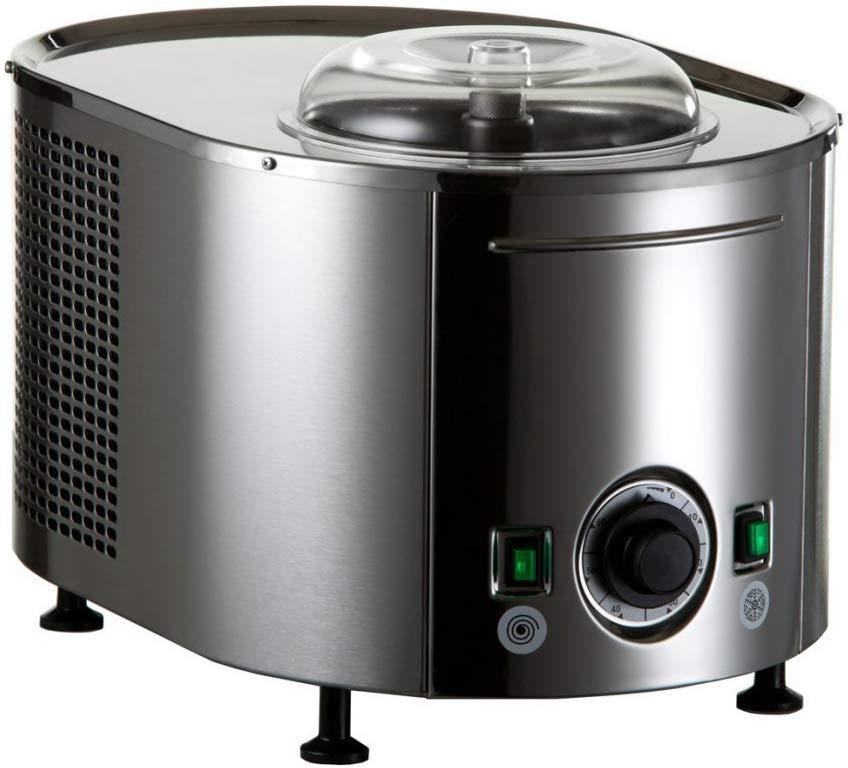 Simply Amazing!
Learn How to Make Great Gelato like the Italians
The Italians developed the first gelato cart, and they certainly know how to make a Gelato machine that makes the best Gelato in the world.
Lots Gelato and Ice Cream Machines crowd the marketplace, and the sad thing is that many don't do a good job or they make you to freeze your newly made dessert for hours, but that's not the case with the high-end Musso Lussino…
Easily create your own homemade ice cream, gelato, sorbet, or frozen yogurt at home.
It can be a real chore to find a Gelato Maker that does the job well. Many machines either make Ice Cream well, or they make Gelato well.
The Italian-made Lello Musso Lussino is one of the best makers out there that put other Ice Cream / Gelato Machines to shame.
It's what the Pro's use at home to make great homemade Gelato and Ice Cream. Check it out…
See the Lello 4080 Making Ice-cream Video Review
What others are saying about the Lello 4080 Machine
Impressions from Amazon customers speak for themselves:
"I had not had really good, knock-your-socks off gelato since I was last in Sicily — until now."
"We lived in Torino Italy for one year and fell in love with gelato. This machine does an awesome job. The limone gelato we made was perfect consistency and spot on to our favorite gelateria in Italy (Jerry's Gelato). Very impressed by this machine."
"I have had less expensive machines but this is the best of the best home machines! I bought this machine on Amazon.com and would do it again in a millisecond!!"
"If you're considering an Italian gelato machine, then the names "Nemox" and "Musso" come to mind. Both companies fabricate machines for home and professional use, and I've had several over the years. By far, if you are looking for quality and authentic Italian gelato texture and ice-crystallization, look no further than this machine by Musso. It's made better than anything by Nemox (which uses plastic and/or silicone parts that wear down over time.) The Lussiano looks beautiful in your kitchen, makes a fine array of desserts, and will last for years. Trust me though, it won't sit idle."
The Lello 4080 Ice Cream & Gelato Maker is Professional Grade
The 4080 is Made in Italy, and the Italians know a thing or two about perfecting gelato.
Not only is it made in Italy, but take a look at the mixing blade.
Made of Stainless Steel Metal
Other gelato or ice-cream machines have plastic parts that can wear down or even break if the ice cream gets to hard.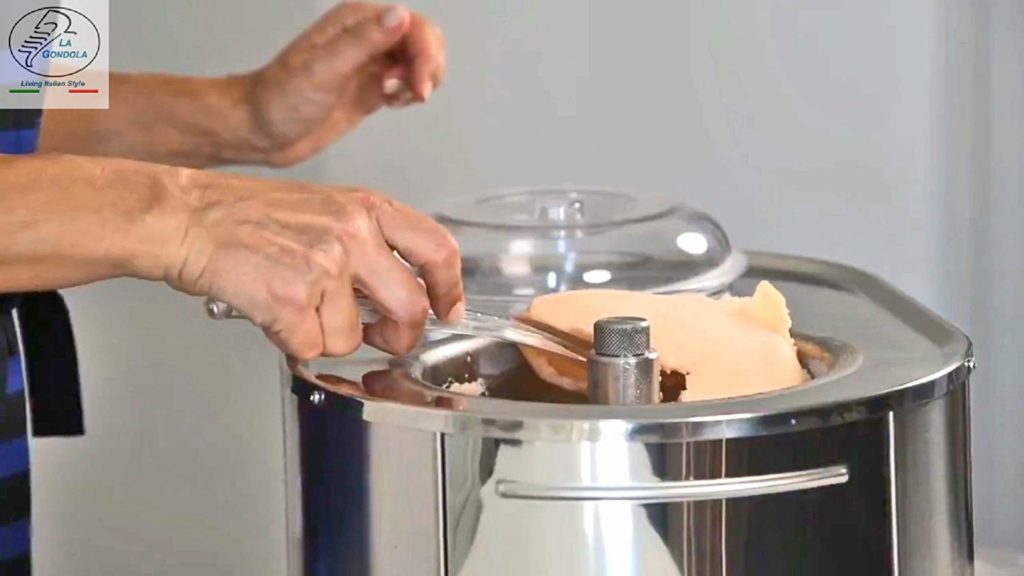 The Lello 4080 surpasses them all with its incredibly durable metal mixer parts.
The integrated design helps protect the inner workings.
The sturdy design and attention to detail make the Lello shine, and it's why it makes a big difference in creating the best taste and texture for your personal treats.
You can see that the gelato maker is built with pro-materials, and shows off that European design.
The Italians know how to make great gelato and great gelato makers.
The Best Gelato Machine for Home-Made Gelato
You Can Taste the Difference
The parts are not aluminum like other Gelato and Ice Cream Machines. Right from the product description"
"The housing, bowl, and paddle are made of stainless steel for sanitation and easy cleaning."
Since it's not made from aluminum, you don't have to worry about the health concerns that aluminum or plastic mixing parts bring.
It's safer, sturdier, and will be making gelato or ice cream for you for years and years to come, and cleanup only takes only a couple minutes, and you can taste the difference!
Gelato Recipes for the Lello 4080
The machine does come with a recipe book, but many Gelato Artisans recommend the book:
Making Artisan Gelato: 45 Recipes and Techniques for Crafting Flavor-Infused Gelato and Sorbet at Home
A special note, some recipes may state you need to freeze them after for a few hours, ut not so with the Lello.
It has its own compressor so it chills it on its own.
Your gelato is ready to each when the machine is done! Now that's cool. But is the Lello 4080 really worth the price?
This Gelato/Ice Cream Machine is Fast
Wouldn't it be nice to in as fast as 30 minutes have your special dessert ready?
Other ice cream makers on the market require you to remove the bowl of ice cream and then freeze it for a few hours.
The great thing about a fast acting and self refrigerating ice cream / gelato maker is that you can set it, and it's ready to go so much faster that other machines out there.
Gelato Bowl Capacity Matters
The Lussino 4080 has a very large, 1.5 quart capacity mixing space.
How many servings of Ice-Cream or Gelato does that make?
Most ice-creams will say 1/2 cup is a serving (it's actually pretty small). Most of us usually take 1 cup of ice-cream in a serving.
1.5 quart capacity = 6 cups, so there are 6 servings at the generous 1 cup serving size.
If you go with the half-cup serving size, that's 12 servings.
Gelato is often served with a smaller serving size, so just imagine being able to serve a large group of friends and family with just one batch!
Any Drawbacks to the Lello 4080 Musso Lussino?
Some users complained about cleaning. There is no bowl to take out of the Lello which can make it a little harder to clean.
However, it's a plus and a minus because machines that have a bowl you have to remove can get the inside of your machine dirty if it spills over (which can happen), or if there is moisture on the outside of the bowl of those other models, it can cause problems when freezing.
The other thing about the removable bowls, many of them are made from aluminum whereas the Lello uses stainless steal which better for processing and coming in contact with food.
Impressive Reviews and Ratings
The Musso Lussino has an impressive 4.5 out of 5 star rating on Amazon with over 805 reviews!
So many happy customers enjoying the best homemade gelato and ice-cream.
Our favorite place to purchase is on Amazon with free shipping: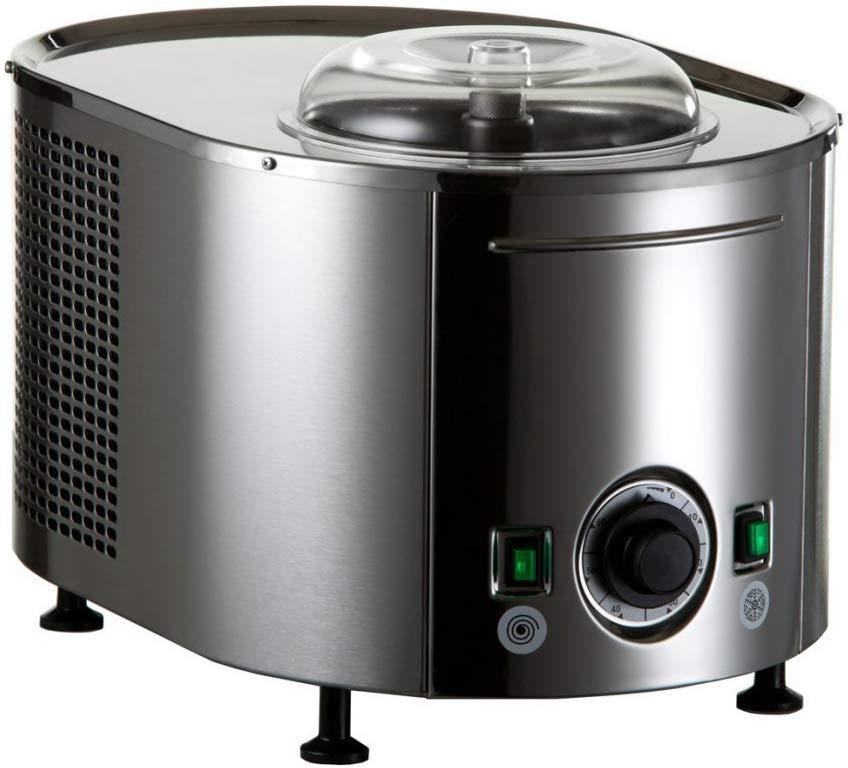 Check the Price on Amazon: