Maybe you already have P90x or you're wanting to get started for the first time with the incredible Tony Horton, but don't know where to start. Well, here's six reasons why p90x3 might just be the perfect workout routine for you.
1. All that Experience Wrapped up into a Fantastic Workout will Maximize your Workout Effort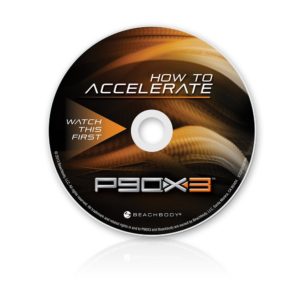 P90x3 takes the lessons learned from P90, P90x, P90x2, and rolls them up into the best workout program ever.
You'll notice if you go back to P90x or P90 that things start out much more slowly, and in the case of P90x, takes much more time.
P90x3 (full review here) takes the latest in what's best for your body to maximize your results, and it packs it in just 30 minutes!
Tony Horton (your fitness guide in the videos) also introduces new workouts to the regime. You'll love Isometrix and even Pilates.
If you know Tony, you know he won't go easy on you, but he also makes it fun.
It's a whole new ball game for sure.
2. You won't get tired of it. The Variety of P90x3 is a key feature, and you won't believe the results.
P90X3 has 16 different workouts. You can follow the schedule or pick and choose to your liking.
I recommend going with the schedule for the full effect. After the 90 days, then feel free to mix it. You'll want to come back. That's how good it is.
Here are the various workouts that work different parts of your body. You won't get bored.
Resistance Workouts
Total Synergistics
The Challenge
Incinerator
The Warrior
Eccentric Upper
Eccentric Lower
Power Workouts
Agility X
Triometrics
Decelerator
Cardio Workouts
CVX
MMX
Accelerator
Core, Flexibility & Balance Workouts
X3 Yoga
Pilates X
Isometrix
Dynamix
The awesome thing is that each workout is just 30 minutes.
The fast pace keeps things fun and interesting.
It also means that you won't burn out compared to other instructional DVDs where they spend far too long on each exercise, and you get fatigued or bored. P90x3 keeps it moving.
I've gone through the p90 and P90x routine a number of times, and it became just that, routine. Not so with P90x3. They've taken the feedback and varied the workouts. I've personally cycled through the 90 days a number of times in P90x3 and it's my muscles, not my attention span that get sore, and that's key to keeping up with the workouts over time. It's a winner.
3. Ten Times better than the Alternative, Helping you to Keep at it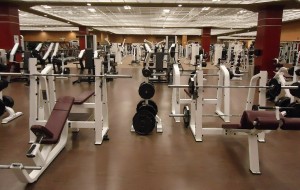 I've had one, and maybe you have too–a gym membership. Yep, it worked out for the first few weeks (maybe that's a stretch), and then I dropped off attending.
The genius behind P90X3 (and it's previous incarnations) is that it's only 90 days. There's a time limit. You can do anything for 90 days.
P90x got me in the habit of exercising, exercising hard–and liking it!
If I had to miss a workout because of travel, my missed doing the workout. It had become conditioned to work out.
I love having that feeling!
It says, "Hey, you can do this, you want to do this, now go do it."
At the gym, you've got specific machinery. Often, the device you want to work on is occupied (unless it's an elliptical or treadmill), but those devices only work so much.
P90x3 moves fast and works just about everything. You don't have to wait for equipment to become available, and then just repeat the same action over and over again. The gym is repetitive.
4. P90x3 is Great for first timers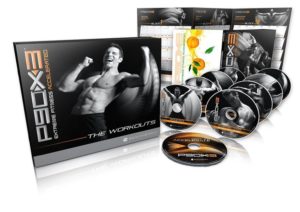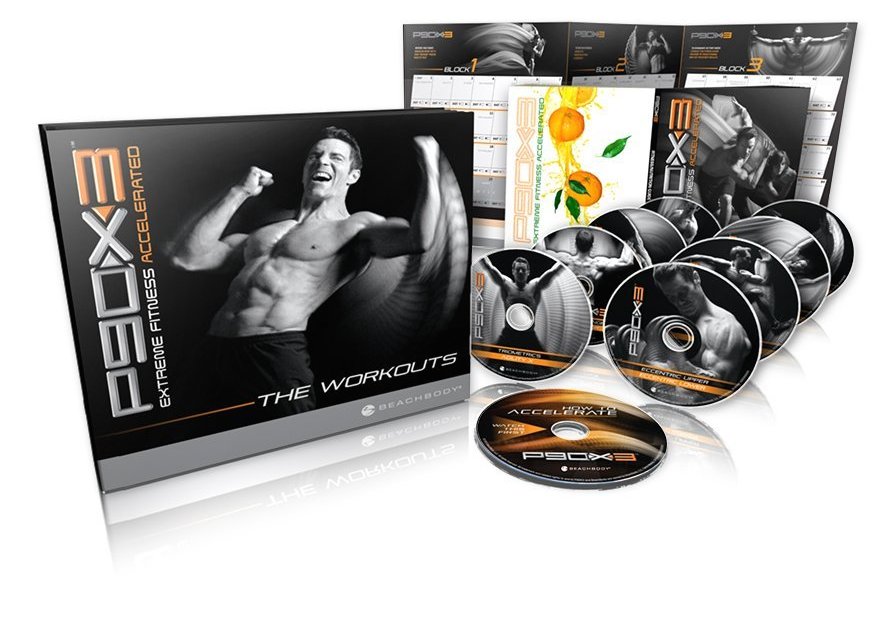 P90X3 doesn't mean it's three times as hard as P90x and you should start there. P90x is great.
I went through it before P90x3 was released, and can say after doing a full round of P90x3 that if I were beginning, I'd start with P90x3.
X3 has shorter workouts than P90x. many of the workouts in P90x are over an hour long. P90x3 keeps it to 30 minutes.
It's not overwhelming in other words.
Yet…it's still a challenge. It's no cake work.
I've felt my heart going a lot more in these workouts than the P90x workouts probably because in P90x, there's a lot of explaining and breaks in between sets. P90x3 takes all that out and says, "Bring it!" for 30 minutes (yes, there are short breaks, and you can always hit pause).
Point is, it's a great place to start.
5. Great for those wanting more P90 or P90x
If you've already completed an earlier version of Tony's workouts (bytheway, he's mid-fifties now, and looks like he's in his 30s). Tony knows how to do it right!), P90x3 is a great workout to stay toned in less time.
The workout is also a great addition to your workout library. If you already have P90x, X3 introduces a greater variety of workouts and moves.
The X3 Ab Ripper is really unique and worth it (X3 Ab Ripper not available with the Base kit, but is available with the Deluxe and Ultimate Kits. It can also be bought separately).
6. It Saves you time!!! P90X3 is Only 30 Minutes.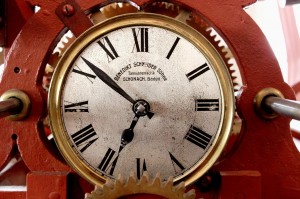 Driving to the gym takes time. If you have some workout equipment at home, it might get worked out as much as ours (not very much) because it gets monotonous.
P90X3 packs the punch in 30 minutes, but it's not 30 minutes of monotony.
It's 30 minutes or play-hard-fun.
That might sound funny, but you go, go, go, and then feel great afterwards.
It's not some repetitive elliptical exercise. It's fast paced exercises, that move on to the next new exercise fast.
Valuable time? This is the workout system to have in your home.
You can Rock it!
P90x3 is my favorite workout set.
It's got great ratings from other customers on Amazon. You can check it out on Amazon by Visiting the links below which help support our site: