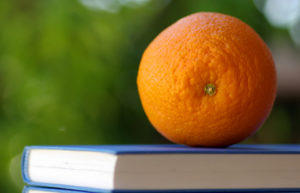 Could there be an "app" for that?
An app that can help you stay organized and eat more healthy?
There certainly is.
Facing some health challenges, that we've mentioned previously (rheumatoid arthritis), we decided that although still young, we needed to change and eat and live a healthy life.
A healthy life has helped us tremendously.
A Few things we've done to Improve our Health
Juicing the Pulp out of…well, the Pulp
Juicing certainly helps us have more energy and provides a lot of health benefits. You can read our review of the top juicer we chose here.
We've found however that we end up juicing the same things over and over again, and need to remember to introduce a little variety into things.
Could there be an App to help with that?
Yep.
Rebounding & Exercise
We've found that using our rebounder has been very helpful in feeling good.
It's quiet, helps activate the lymphatic system which helps carry away waste and toxins from your cells, and oddly enough, it's very good for clearing the sinuses.
Is there an app for that? I'm sure there is, but it's not the one we're talking about today.
Introducing Variety into Your Diet – Finally, Here's the App
So what is the App?
We've found a great app called Epicurious.
They've got more that 120 Thousand followers, and there's good reason for it.
When we saw the simplicity of it, but that it could be so beneficial, we had to get it (there's a free and paid version).
The app helps you find new recipes, but it's the way that it does it that is the real benefit.
Epicurious lets you search recipes by ingredients, and/or by eating preferences (Vegan, vegetarian, etc.)
You can save your own recipes.
And when it's time to go to the store, if you've identified what you want to make during the week, the app tells you how much to buy of the ingredients you'll need.
We put the app on our iPad, but it can be installed on other devices as well.
It's been really cool to explore new recipes. We love it.
It's a great way to stay organized with recipes for your own meals or juices and gives great ideas for what you may like to try.