When selecting a gelato maker, one important feature to consider is bowl capacity.
One thing you don't want to run into is not being able to make enough gelato for your party or family.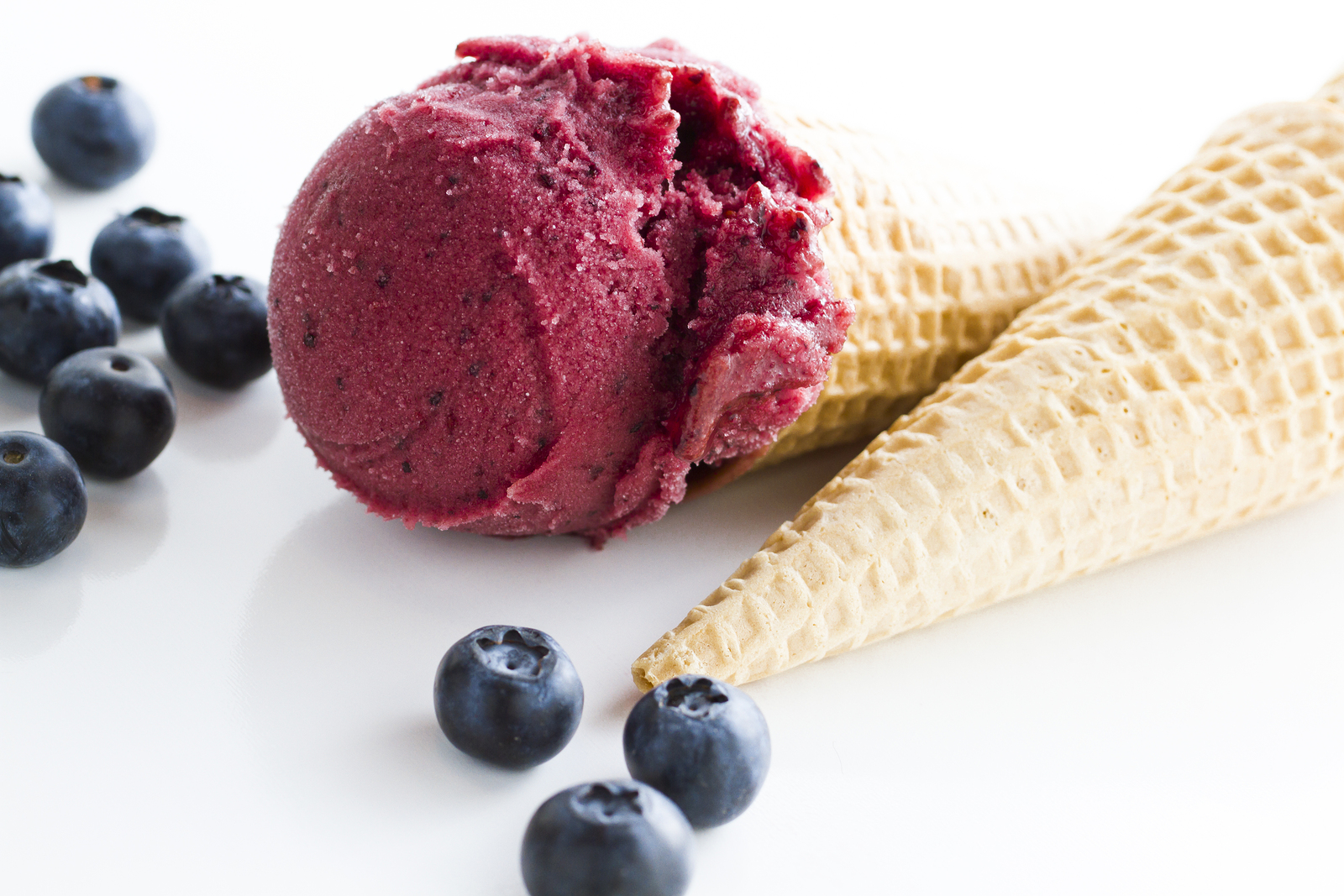 How much capacity do you need in a Gelato Maker?
An easy way to figure it out is to consider how many containers of ice cream you would typically buy for an occasion.
A container of ice cream is usually 1.5 quarts. Would you buy just one, or would you get a variety of flavors?
Some of the best gelato machines for home use come with 1.5 qt capacity bowls (same size as store bought ice cream containers).
For an average-sized family or small gathering, a 1.5 quart capacity bowl will usually cover it with left overs to spare.
If you're looking for a gelato machine with a much larger capacity, keep in mind, you'll start getting into commercial-sized machines and prices.
The Top 3 Gelato Makers also have the best capacity and the best results, but here, we've included the capacity for the 5 best gelato and ice-cream makers:
To read about the differences of the top 3 gelato makers, check out our comparison here.
The Whynter produces 2.1 quarts (almost double other makers), but something has to be said for cleanup and speed.
Both the Lello 4080 and Lello Musso Pola 5030 outpace the other gelato makers with speed and ease of cleanup.
…But, if you need to make a good amount of gelato or ice cream, and you need it fast, the Lello Musso Pola is the way to go.
Impress your guests with flavor variety!
Now here's the great thing about self-refrigerating gelato makers, like the DeLonghi GM 6000.
There is no wait time between batches!  You can whip up a batch of strawberry gelato and stick it in the freezer.
Add a batch of chocolate hazelnut to the gelato maker, and in 30 minutes you have two flavors of gelato to offer your guests.
You'll have enough to serve a crowd without needing a commercial machine.
Another option is to prepare small batches of several varieties of gelato, sorbet, or ice cream ahead of time.
When your guests arrive, greet them with a tantalizing selection from your homemade gelato bar.
It's just the two of us…
Dinner's over, and the two of you want something sweet.
Your gelato maker just became your best friend!
With a self-refrigerating gelato maker, there's no need to plan ahead.
Mix up as much or little as you want.
In about 30 minutes, you'll have just the right amount of dessert.
No heating up the oven; no leftover cake.
Gelato machines like the DeLonghi work great for smaller batches.
In fact, with less to churn, it freezes even faster!
The answer is . . .
Whether you want to feed a crowd or have an intimate evening at home, you'll enjoy having a self-refrigerating gelato maker at home.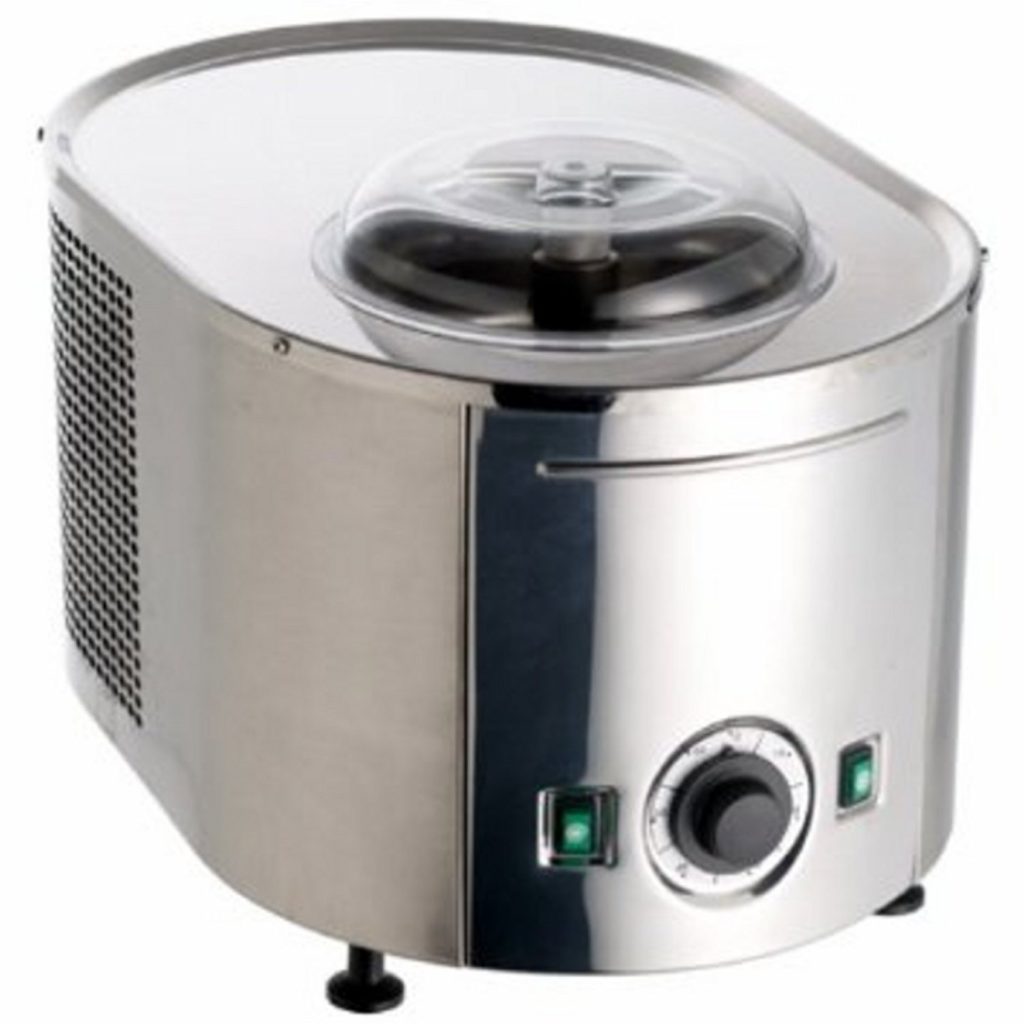 The Lello 4080 Musso Lussino Ice-cream and Gelato Machine wins out for speed, reliability and ease of clean up.
Lello 4080 Musso Lussino Ice Cream & Gelato Machine on Amazon
If you need the extra capacity, your definitely want to impress you gelato and ice-cream aficionados with the Musso Pola.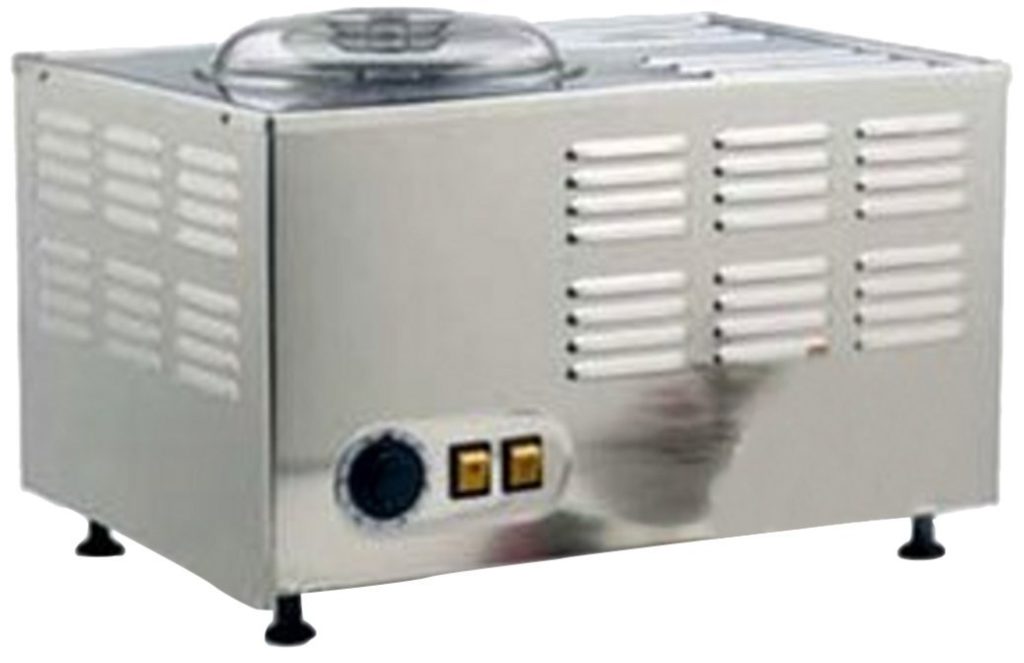 Quality comes at a premium, but for just under $1,200, there's no option better than the Lello Musso Pola 5030:
View the Lello Musso Pola 5030 on Amazon