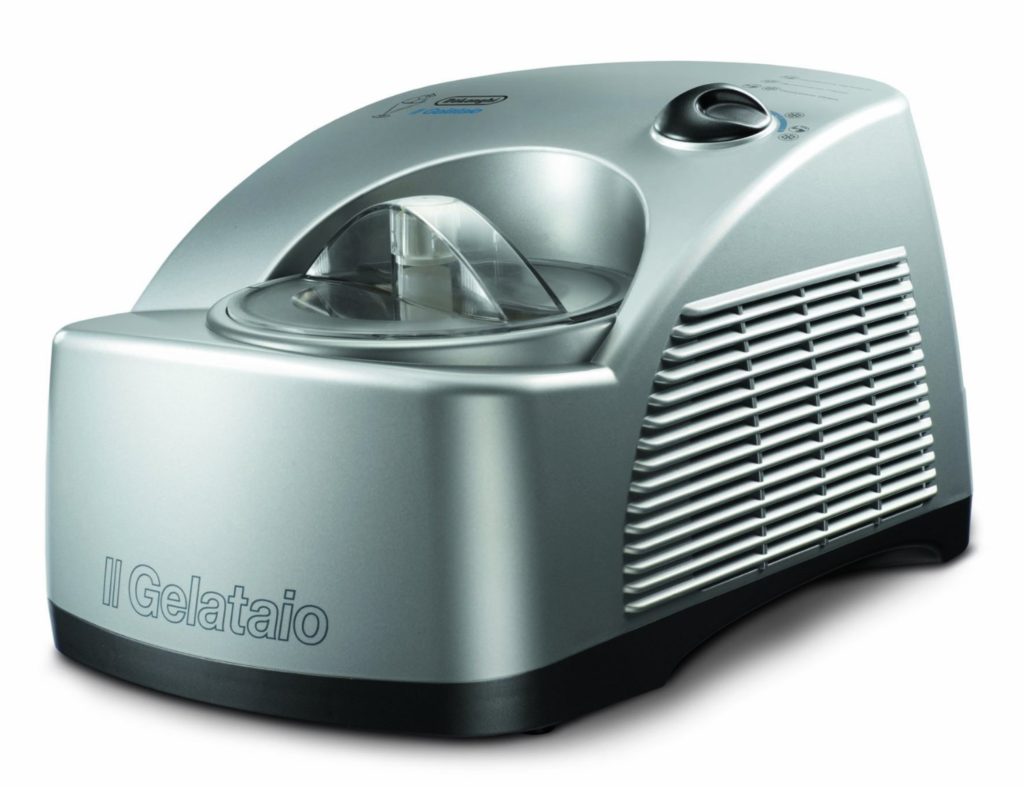 Recently, we enjoyed a fantastic trip to Europe.
I wanted to try gelato there, but it seemed like in no time we were back on the plane home and had missed out on the gelato!
After getting home, we tried some local gelato shops, and I soon discovered that I wanted a Gelato Maker.
What to look for when buying a Gelato Maker:
Self-refrigerating (this makes it so you don't have to freeze your mixture in the freezer before eating)
Large Capacity:  1.25 quart
Sturdiness & Weight: If the gelato machine is too light, it may vibrate or jump around too much
Good Design: Gelato is a more sophisticated desert, so a nicer looking Gelato machine ads to the class of the dessert
European Manufacturer: An Italian company will make/design a better Gelato Maker since Italy is where they come from
High Quality: The higher-end Gelato machines make better Gelato. They're made of more solid parts and will last longer
I researched various gelato makers and decided the DeLonghi GM6000 Gelato Maker is the best Gelato Machine for the money.
It's not hard to make Gelato at Home. The Delonghi makes it Easy and Quick.
I thought it would be difficult to make a really great gelato, but the De Longhi makes it easier and faster than I ever imagined.
The gelato is ready in about 30 minutes, and you don't even have to chill the bowl first like many ice cream makers.
A key feature of the DeLonghi GM6000 Gelato (or ice cream) maker is a self-refrigerating compressor.
Many other ice cream makers require you to freeze a gel canister for 24 hours before making the ice cream.
Well, this is unrealistic for some of us with limited freezer space, so a self-refrigerating machine is the perfect solution.
It brings the temperature of the ingredients down below freezing while mixing the ingredients. No more pre-freezing bowls, messy rock salt, or melty desserts!
The De Longhi gelato machine makes authentic Italian-style gelato–not just passable–delectable.
What makes Gelato so good and better than Ice Cream?
First of all, gelato is made from milk instead of cream, giving it a lower fat content.
It cuts out the egg yolks that ice cream uses and generally has less sugar.
Gelato is much more dense than ice cream (which can be 50% air).
This density gives gelato a more intense flavor.
Authentic gelato has a unique taste and texture.
The flavors are intense, and the texture is truffle smooth. Your taste buds are in for a treat, and that's why I love it!
Versatility in a Gelato Maker
The DeLonghi not only makes great gelato, but it can also make ice cream or sorbet.
When I was researching reviews on Amazon, I found one reviewer who wanted an ice cream / gelato maker for a vacation home.
The freezer there was much too small to pre-freeze the bowl of his current ice cream maker.
So he chose the De Longhi. He and then said because he liked it so much he wanted one for his home as well!
My budget has room for just one Gelato maker, but if we ever get a vacation home (one can dream right?), I would definitely consider getting two Gelato Makers.
Important Features of the DeLonghi GM6000 Gelato Machine
This gelato maker has a durable, removable stainless-steel bowl that makes for easy serving and cleaning.
The mixing paddle is made of plastic and effectively blends from top to bottom for a smooth, creamy gelato every time.
The lid is transparent, a great feature because you can peek at any time to see how the gelato is coming along.
If you're curious like me, you'll want to know exactly what's going on inside that freezer.
I want to be able to see the mixture freeze before my eyes and check to see when it is done without removing the lid.
Besides being transparent, the lid has a hermetic closure system that seals out the air in order to keep the correct, below freezing temperature inside the bowl.
It also keeps air from being blended into the gelato, keeping it dense and authentic.
One reviewer mentioned she wished the lid did not fit so tightly, yet this is a necessary part of the gelato-making process, and I would much rather have rich, creamy gelato.
The whole gelato machine is sturdy and solid. You'll need some counter space to set this on, but it's so sturdy that there's no risk of it bouncing or walking around while mixing.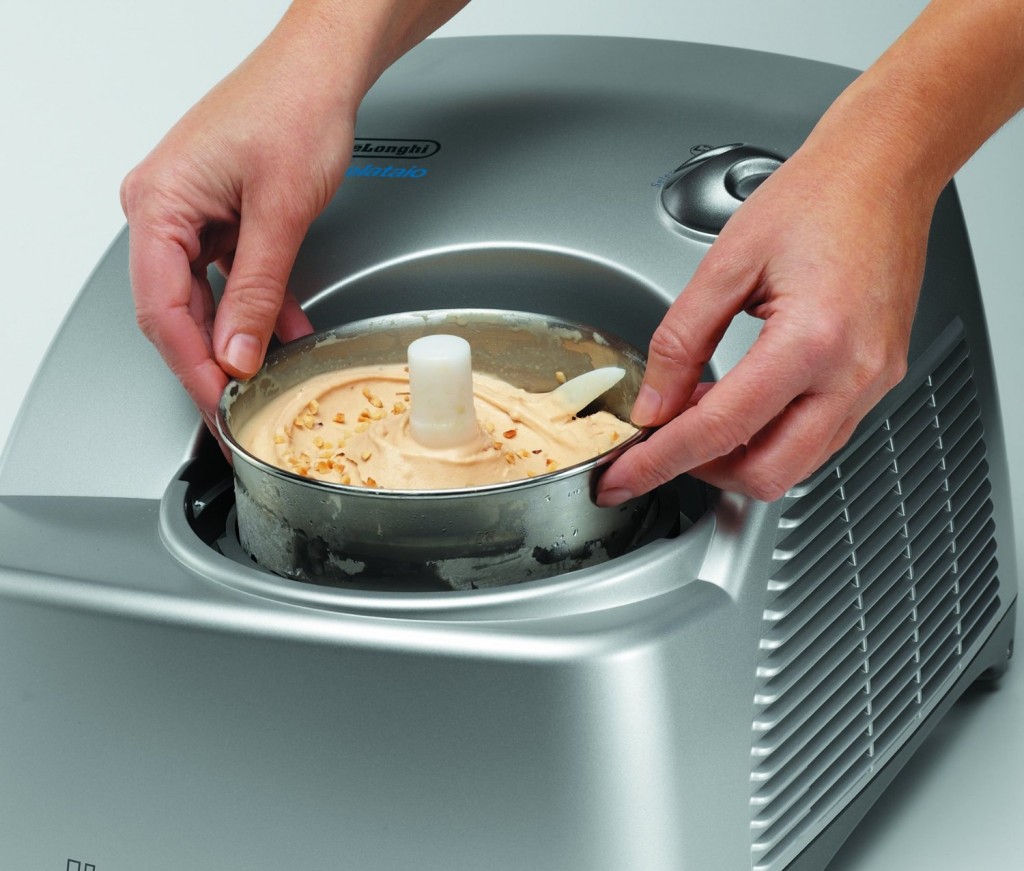 The DeLonghi Runs Quiet
Noise is not an issue with this Gelato maker. When running, it is reasonably quiet. Other gelato and ice cream machines can be horribly loud. All of them are going to make some noise as they make gelato, but the DeLonghi was made specifically for Gelato and runs much more quiet than other ice cream makers.
Another reviewer describes it as, "When running the machine sounds like a stand mixer on a low speed, which is exactly what I expect it to sound like."
The bowl, lid, and paddle are all dishwasher safe. Easy to make, easy to clean up, delicious in between.
A bonus is that the DeLonghi gelato maker uses an ecological refrigerant, R134a, that is more efficient and doesn't deplete the ozone layer like others may.
Prep Time for Treat Making
Now this is awesome:
Because the DeLonghi Gelato machine has a self-refrigerating compressor, there is no wait time between batches!
You can whip up a strawberry gelato, stick it in the freezer, add new gelato ingredients to the bowl, and in 20-30 minutes more you can offer your guests a choice of strawberry or chocolate hazelnut gelato.
You'll have enough to serve a crowd without needing another machine.
Or better yet, prepare small batches of several varieties of gelato or sorbet ahead of time and boast an elegant spread when entertaining a crowd. The bowl capacity is 1.25 quarts.
Becoming a Gelato Creating Artisan was Never so Easy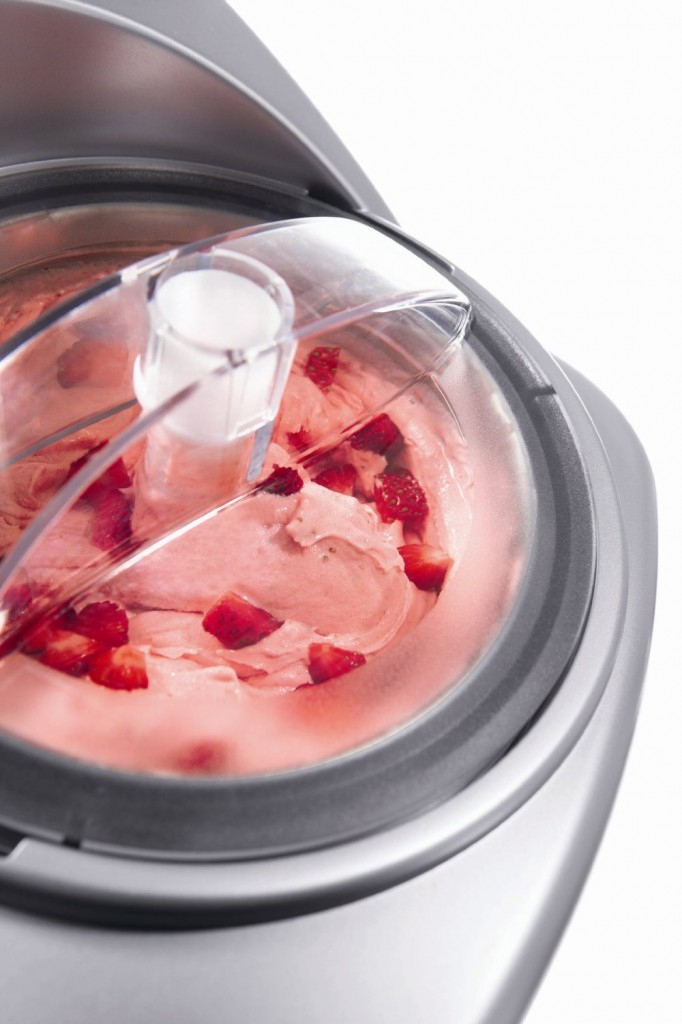 The DeLonghi GM6000 comes with a recipe booklet with 50 different gelato and sorbet recipes, so you can whip up a delectable gelato right away.
I would recommend following one of the included recipes for your first try, just to make sure you're comfortable with your new machine.
Then, have a ball exploring different recipes and adding your favorite ingredients (following the manufacturer's guidelines).
There are several gelato recipe books available, such as Making Artisan Gelato: 45 Recipes and Techniques for Crafting Flavor-Infused Gelato and Sorbet at Home.
Be creative! Picture yourself as a Gelato Artisan!
I began my search for a high-quality gelato maker because
I wanted a way to make my own gelato at a fraction of the cost.
I wanted to share my love of gelato with my friends, many of whom have never tasted this treat.
I also wanted to learn the art of gelato making, what it is made from, trying my own preferred flavors and new inventions, knowing it's made from quality, fresh ingredients.
In short, I wanted to be an artisan. The DeLonghi GM6000 gelato maker is just what I was looking for.
What customers are saying about their favorite Gelato Machine:
The DeLonghi GM6000 has received great reviews on Amazon.com and currently has 4 out of 5 stars from over 200 reviews!
Here's just a few comments to date:
"Everything we've made has been great. The machine is very simple to use and it works great."
"The advertised differences of less air and more dense conconctions is not hype but reality."
"I would recommend this gelato maker to anyone over any other maker."
"A few months ago I made gelato on a commercial Carpigiani batch freezer and I am not lying when I say that the texture of the gelato coming out of the DeLonghi is pretty darn close to the stuff that came out of the Capigiani. Smooth, creamy, small ice crystals – amazing!"
Any Complaints?
I found very few complaints while searching the Internet, and that was a good sign.
The only thing was if the paddle starts to wear a little bit, and you need a replacement just email the company for a replacement. Make sure to clean the parts well.
Does the DeLonghi hold up?
Based on the details, the reviews, and many satisfied gelato enthusiasts, the answer is a resounding yes.
The DeLonghi gelato maker is the perfect solution at this price point to make gelato that can rival gelatos made on professional equipment.
UPDATE: Is the DeLonghi GM6000 Discontinued?
Unfortunately, after many years, the DeLonghi GM6000 is no longer available. Retail stores, Amazon, and DeLonghi's own website no longer carry the DeLonghi Gelato Maker. To the sad cry of the masses, it's gone.
What do we Recommend Instead?
For it's convenience and price point, we recommend the Lello 4080 Musso Lussino Gelato Maker. It's the best top-of-the-line  ice-cream and gelato maker, and Italian Made.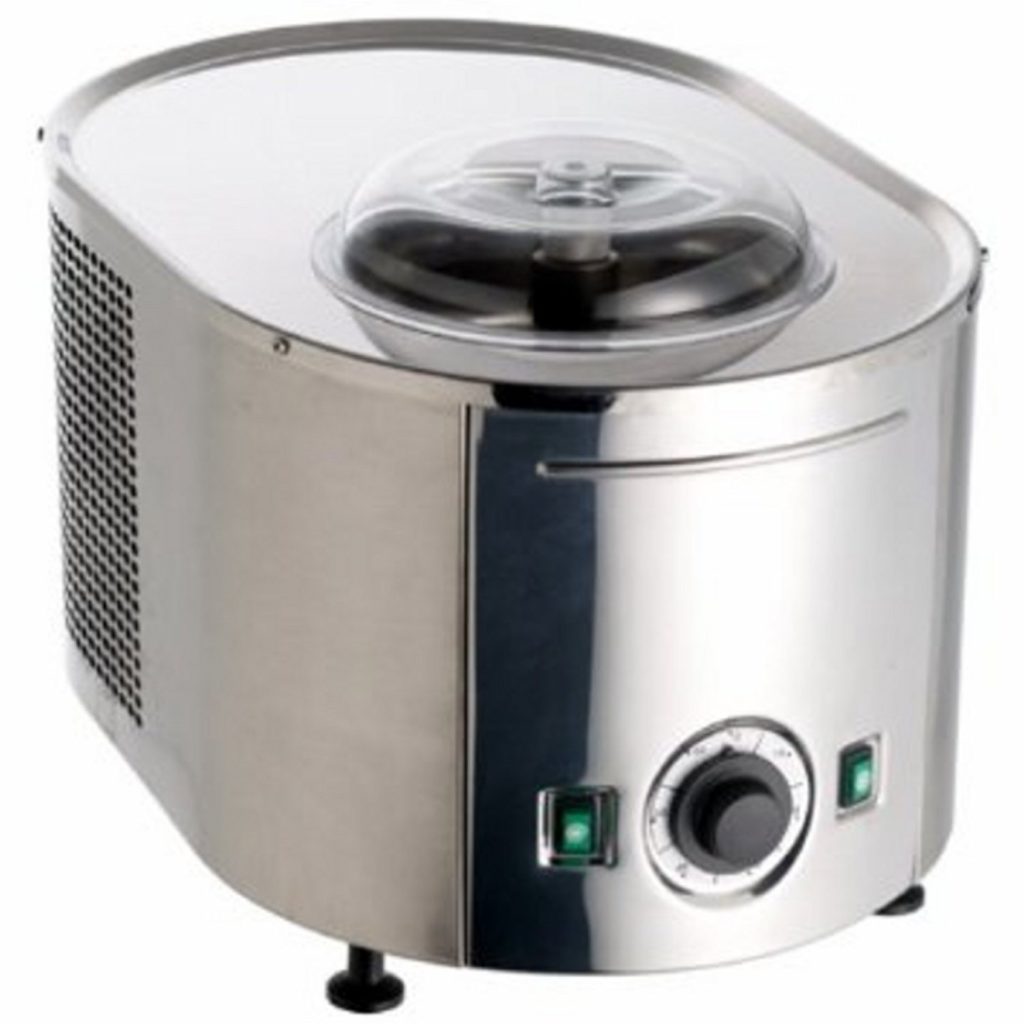 You can find the Lello 4080 Ice Cream and Gelato maker on Amazon with Free Shipping. If you have or opt for the Amazon Prime Membership, you can get not only free shipping, but free, 2-day shipping.
But don't jump to it until you've read our thoughts about this machine:
Review of the Lello 4080 Musso Lussino Gelato Maker