If you don't want to refrigerate or freeze your Gelato and wait hours for the texture to be right, you could try one of the two following methods:
The Liquid Nitrogen Method to Make Gelato
You could try the Liquid Nitrogen Method which is really a cool (no pun intended) method for making Gelato.
I'm not so sure this is the safest method for making Gelato at home, but making it with Liquid Nitrogen is possible and fun to watch at least.
Check out the video below to see how it's done by professionals.
Making Gelato with Liquid Nitrogen is not common, but it is fun to see.
But if Liquid Nitrogen isn't practical, there is a much more convenient (and safer) way to make great gelato.
How to Make Homemade Gelato with a Gelato Maker
The Gelato Maker Method is a much safer way to make Gelato at home compared to using liquid nitrogen.
The video below shows how easy (and safe compared to liquid nitrogen) it is to make Gelato.
Recently, we posted an in-depth review of our favorite, the Lello 4080 Gelato Maker.
Check it out to see what you should look for in a Gelato Machine and what others are saying about it.
So why is Gelato so good? Gelato is similar to ice cream, but differs in a few key points.
Gelato has less fat than ice cream so it's healthier
Gelato is more dense so it has more flavor per bite
Gelato is novel and fun to share with friends and family
Gelato can be easier to make with the right equipment
I remember the days of making ice cream in our noisy ice cream maker (the one that looked like a half-sawed barrel) and adding lots of ice and rock salt if I remember right.
We'd have to refrigerate the ice cream for hours or overnight to get the right consistency.
Nowadays, it's so easy to make Gelato and have it ready in 25-30 minutes without sticking it into the freezer and waiting forever.
Enter the self-refrigerating Gelato machines…
The self-refrigerating Gelato machines make it so you can have Gelato in half an hour because of the good seal and refrigerating mechanism in the machine.
They've come down in price now and are a kitchen item that many families use on a weekly basis because it's so easy and fun to whip together a great tasting yet sophisticated dessert.
For example for Vanilla Gelato, there are only a few ingredients that you need to get started:
2 cups of whole milk
3/4 cup of sugar
2 tsp of vanilla extract
You mix the sugar and milk until the sugar has fully dissolved then add the vanilla extract.
Then you place the ingredients in the bowl of your gelato maker and close the lid and run the machine for 25-30 minutes.
A self-refrigerating Gelato machine will make all the difference because the treat will be ready to eat right after you take it out of the machine.
Ever since we had our first Gelati we've been interested in Gelato and we stumbled upon Gelato machines that you can use right in your own home that are made specifically for Gelato.
Just don't tell that to our local Italian restaurant that makes Gelato!
So we researched and researched and found the Gelato Maker that makes the best Homemade Gelato.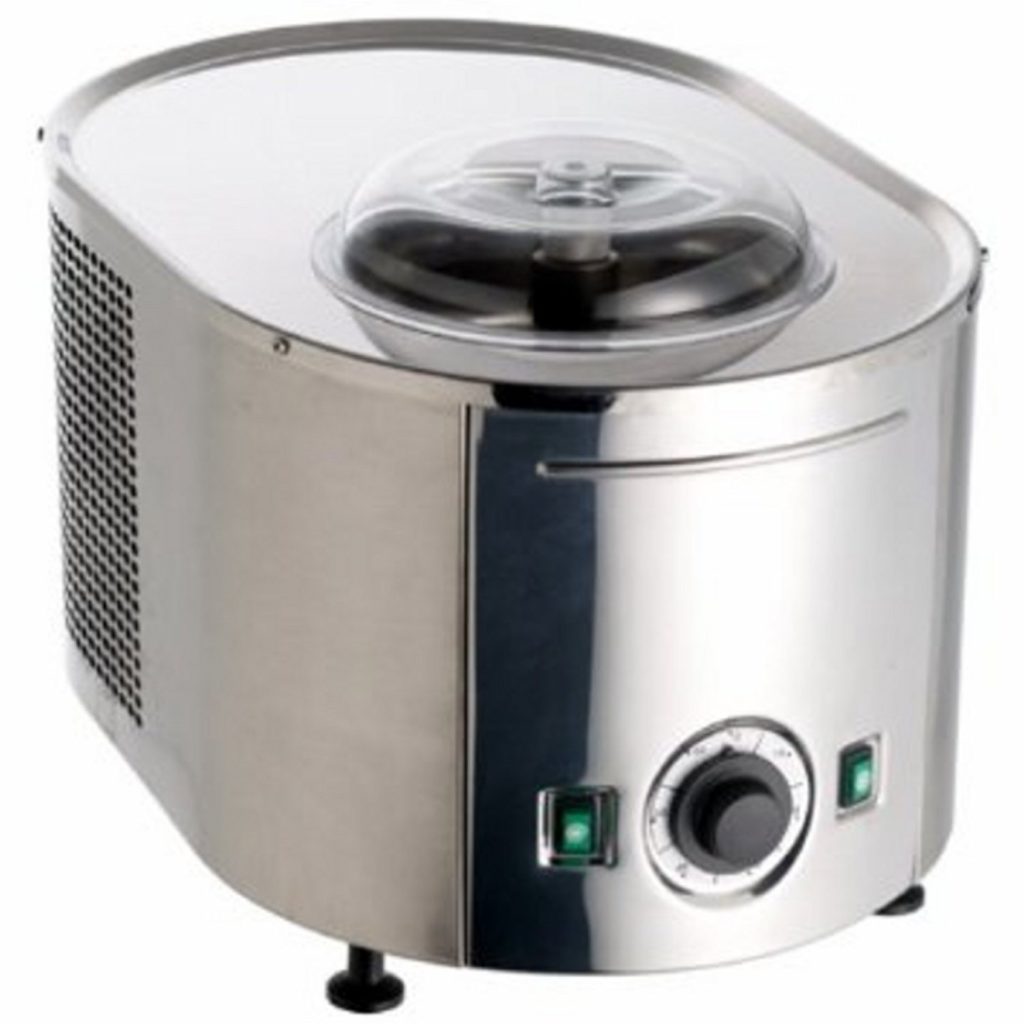 The one you select will depend on how it will look in your kitchen, how well it makes Gelato for the price, and so on.
Check out our review and comparison of the best Gelato Machines: Breville vs Lello Musso vs Cuisinart
We wrote a detailed review so you can decide for yourself if it's the right one for you: