Everything you need to know about the Top 5 Machines that Make Great Homemade Gelato & Ice-cream
Choosing an ice-cream and gelato machine doesn't have to be hard.
Although there are a lot of machines to choose from, we've narrowed down the top 5 machines considering things such as price, ease of use, quality of gelato and quality and durability of the machine.
5. The Whynter ICM-200LS Stainless Steel Ice Cream Maker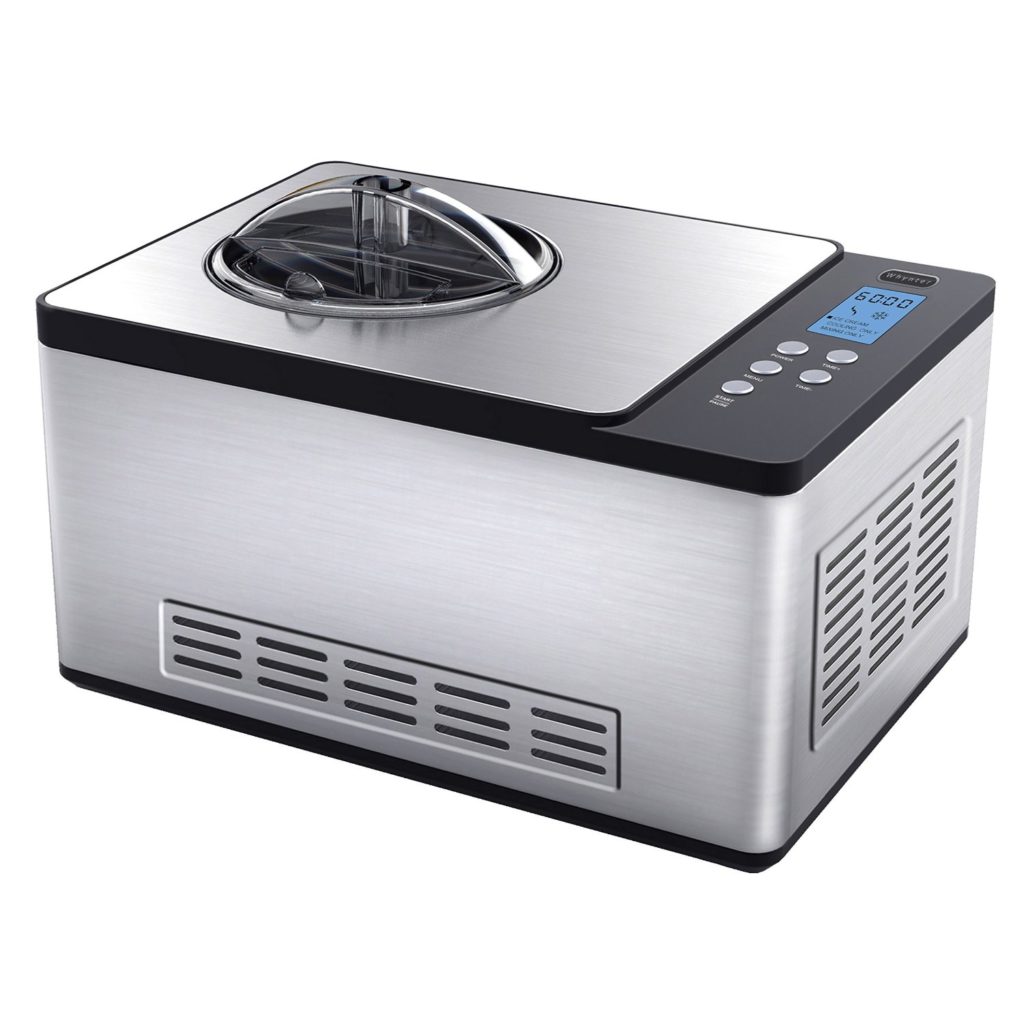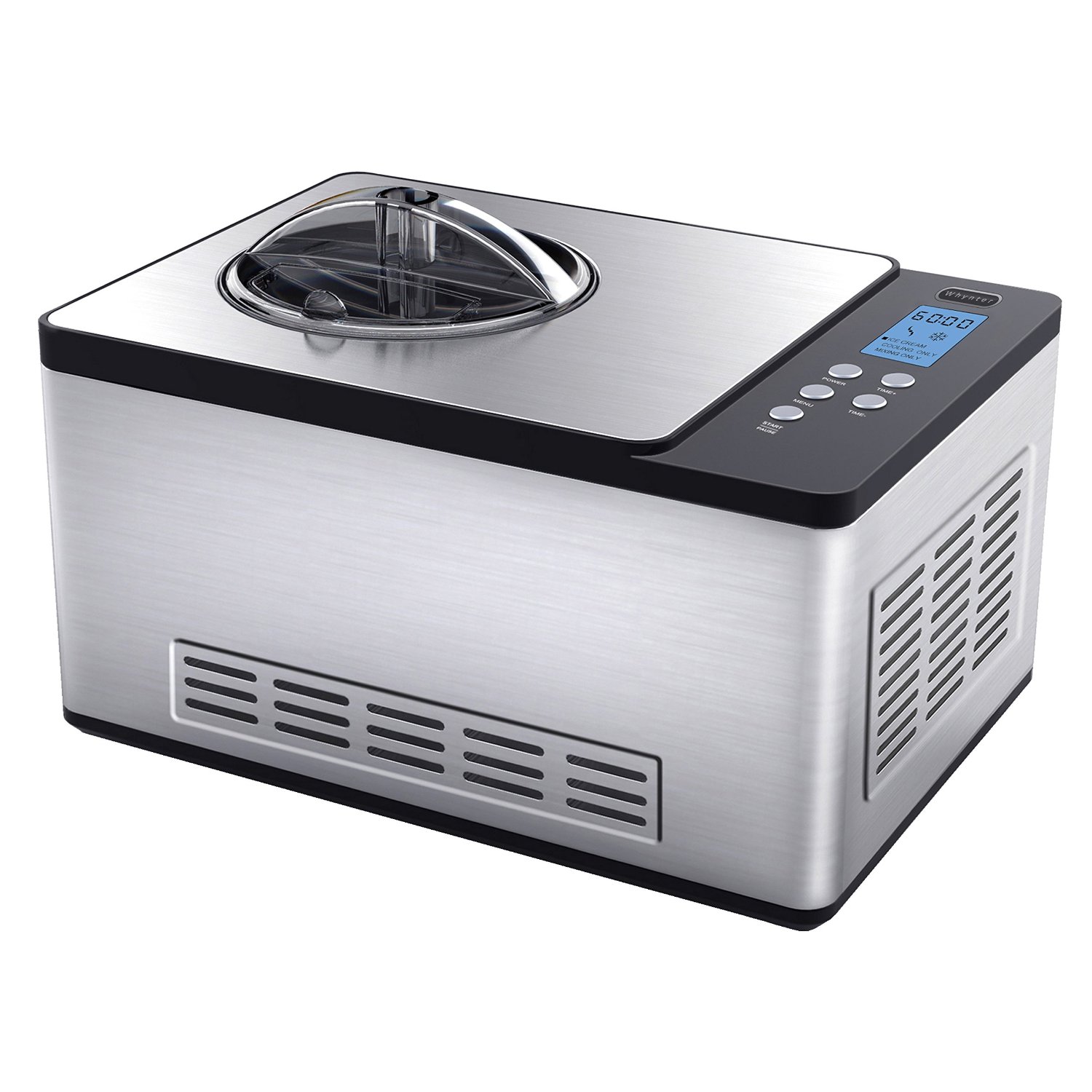 The Whynter ICM-200LS is a great machine for making gelato or Ice-cream. Its 2 quart capacity is a major plus.
Priced around $290, it's a great looking and hard-working accessory for your kitchen.
Check out our
Full Review of the Whynter ICM-200 Ice Cream Maker
4. The Cuisinart ICE-100 Ice Cream and Gelato Maker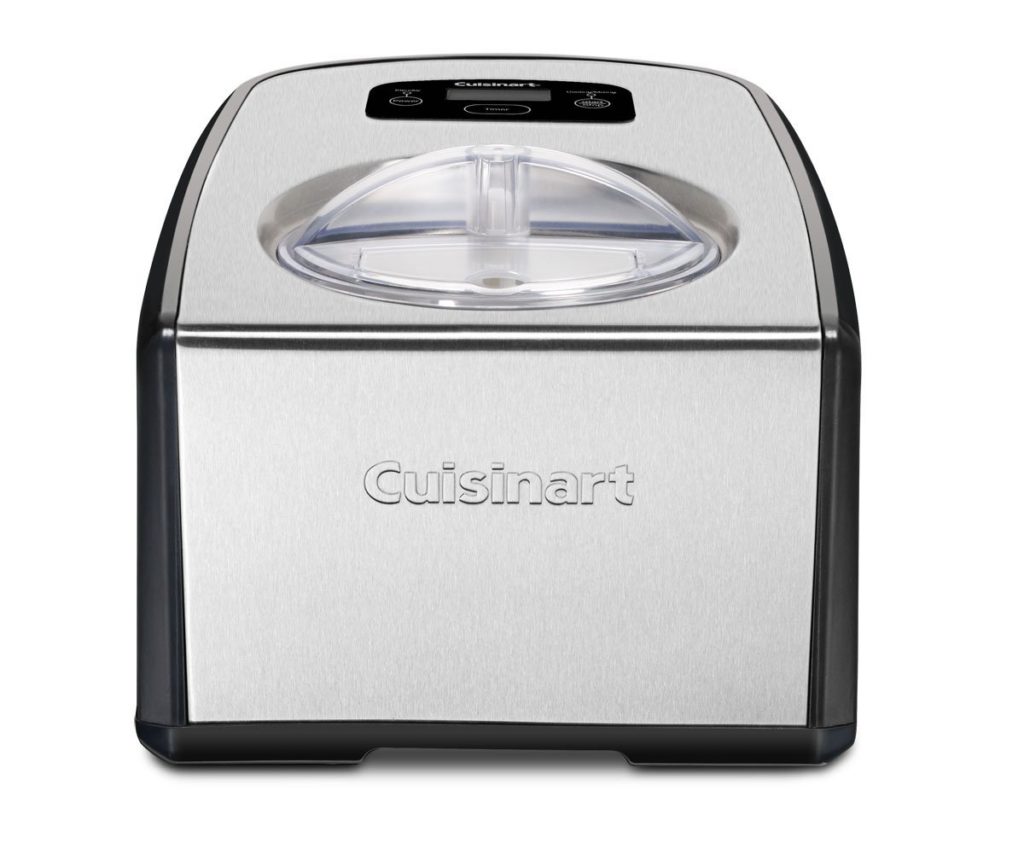 The Culinary ICE-100 is impressive for its size. The  produces 1.5 quarts and is priced at $279.
It's a great machine, but doesn't have the quality parts as the higher-end machines, but it is one of the most popular out there wither 2,293 reviews.
View our
review of the Cuisinart ICE-100
3. The Breville Smart Scoop Ice-cream Maker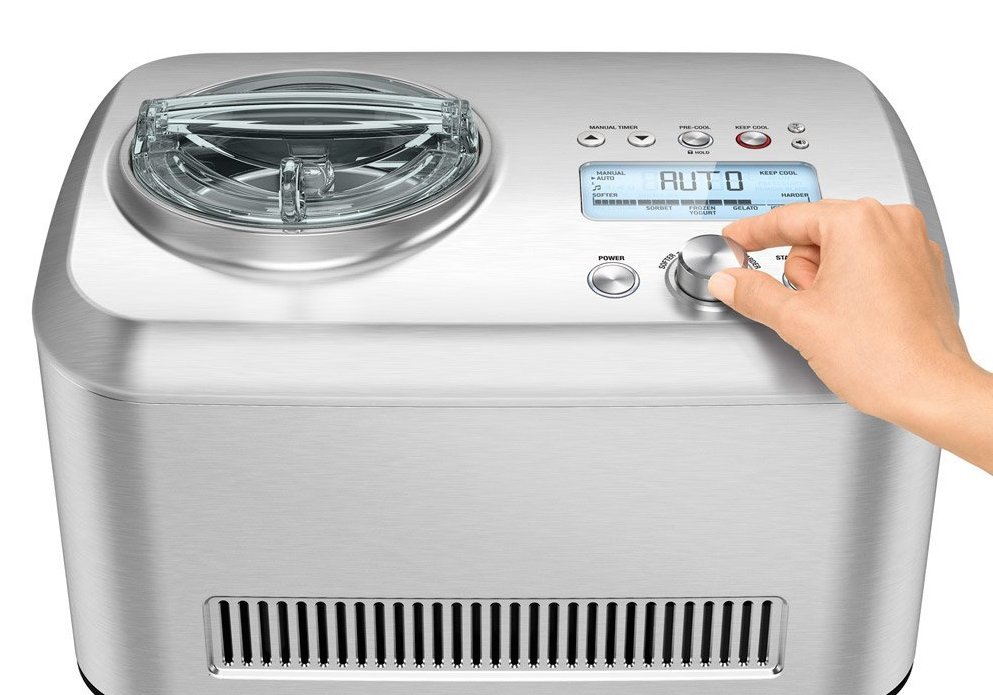 The Breville BCI600XL is a great ice-cream and gelato maker. Breville's products are also so well designed and hold up to lots and lots of use. It has 12 hardness settings including frozen yogurt, sorbet, gelato, and ice-cream.
Its got a 1.5 capacity, is made solid, and is priced at around $499.
Breville really does make top of the line machines, and the Smart Scoop in no exception.
Read our review of the
2. Lello 4080 Musso Lussino Ice Cream & Gelato Maker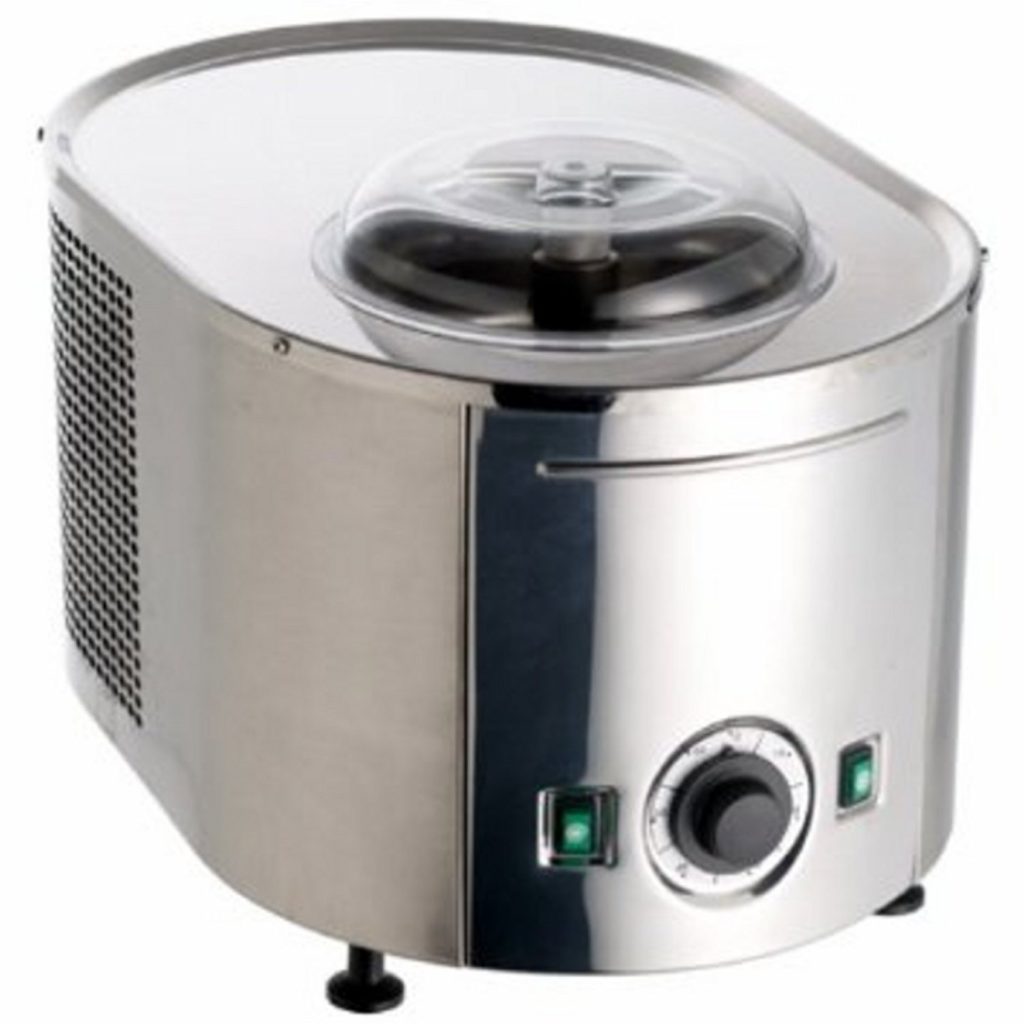 The Italians know gelato. It's their thing, and they make one of the absolute best Gelato Machines that makes Ice-cream as well.
It's called the Musso Lussino 4080 by Lello, and its industrial strength, ease of use, and stainless steel construction truly takes the cake. It's priced around $720, and the price reflects the quality.
It can product 3 quarts an hour, and that's tremendous beating other gelato makers, except the one below.
Check out our
Review of the Lello 4080 Gelato and Ice-cream Machine
1. Lello Musso Pola 5030 Gelato & Ice-cream Maker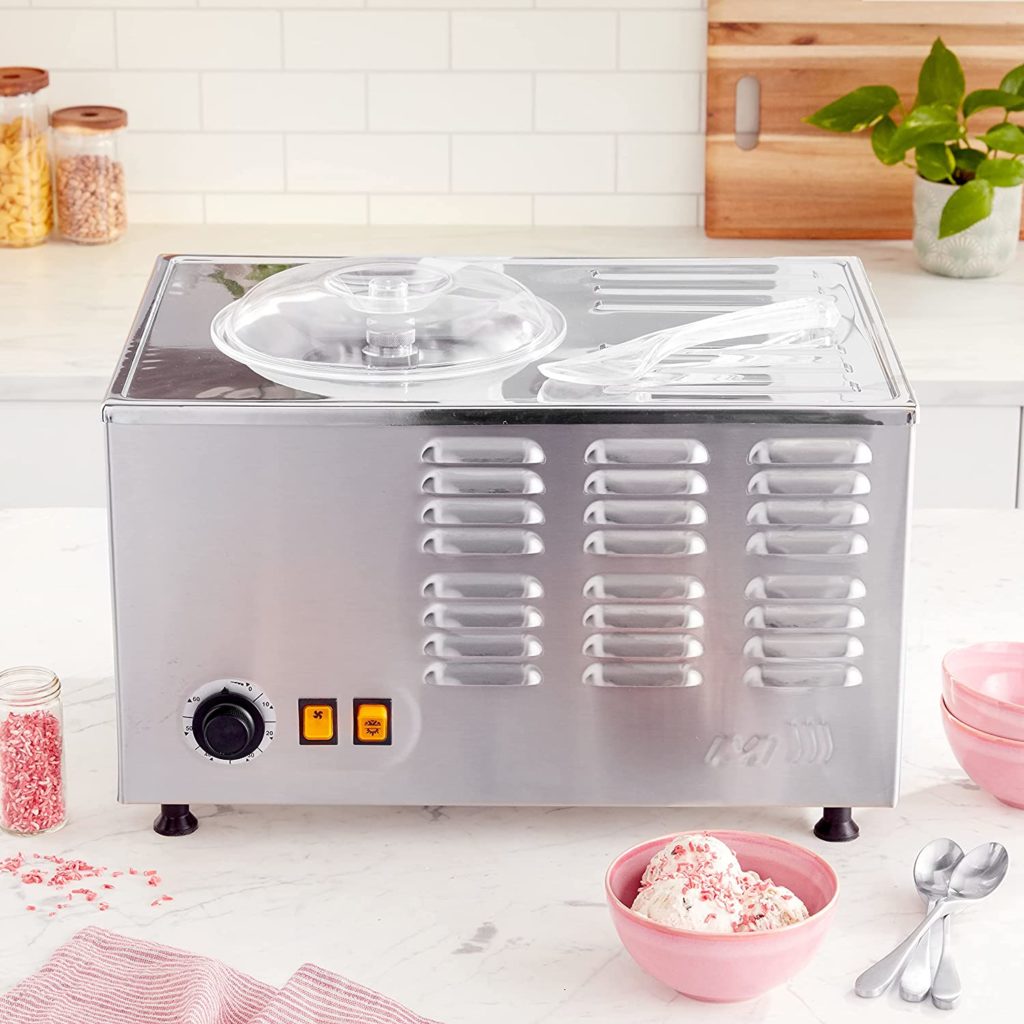 If you want the best gelato ever, and you want it fast, consistent, and able to make more quickly, the 5030 by Lello is the best in the business.
It can make up to 6 quarts of Gelato an hour.
Its stainless steel housing, bowl, and mixer set it apart from other gelato and Ice-cream machines. This puppy works hard and will outlast the competition. Priced at $1,200, it's nothing to blink at, but the results are fantastic.
If you want the best Gelato, you can't go wrong with the Italian-made Lello 5030.
See our
review (with video demos) of the Lello 5030 Gelato & Ice-cream Maker