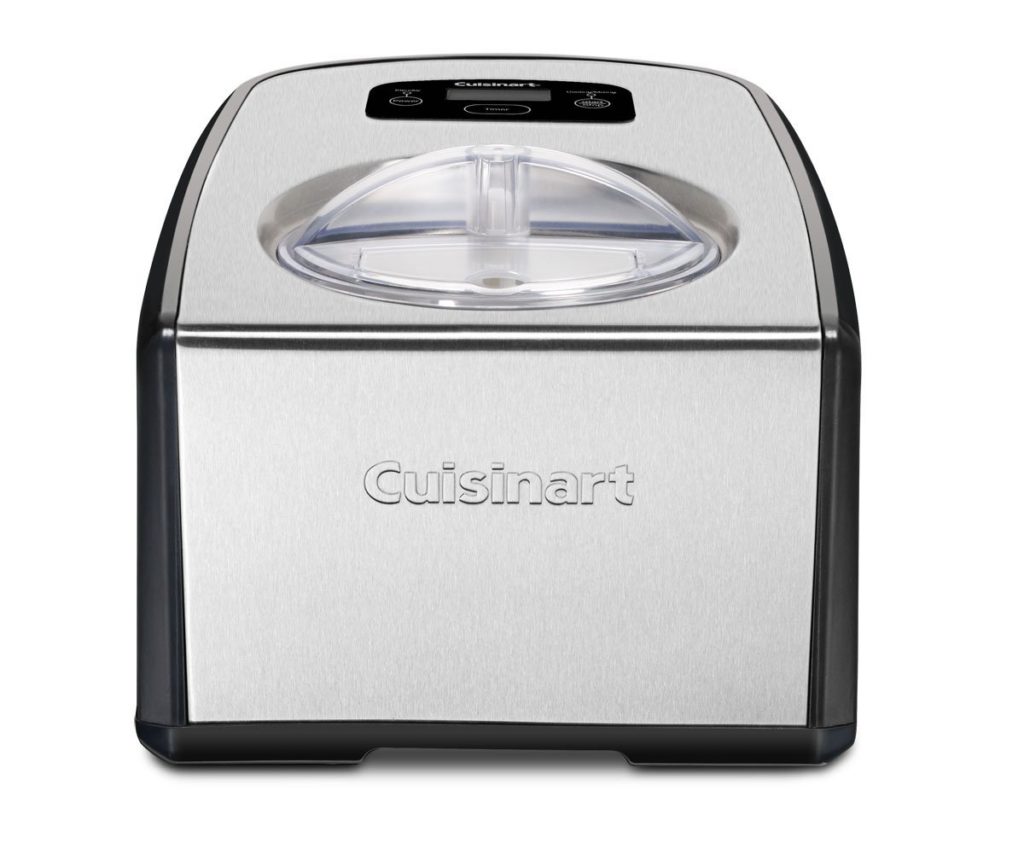 Making Homemade Ice-cream has Never been so Easy and Delicious
1. The ICE-100 Makes more than Just Ice Cream
The ICE-100 comes with two paddles: one for ice-cream and the other for making tasty gelato.
If you haven't tried gelato, you'll soon come to appreciate it with ICE-100, making it for you at home
Gelato is an Italian treat that packs a more flavorful punch than ice cream but doesn't require any added work. It's Amazing!
Gelato is a European treat worth trying, and the ICE-100 can make in in your home. Other Ice-cream makers are designed only for ice-cream, but the Cuisinart makes the best of both worlds.
2. The Ice-cream Maker Has a Built-in Commercial Quality Compressor
That means you don't have to freeze a bowl before using!
The compressor is like having its own mini-freezer that cools, then freezes the mix turning it into ice-cream as the ICE-100 turns the ice cream mix with the paddle.
It's like having your own ice cream shop.
3. The ICE-100 Fits Easily on your Countertop
The dimensions are 16.00" x 12.00" x 9.00" and weighs only 27.2 lbs (other models are much heavier).
Made to be portable, the ICE-100 can easily fit under cabinets and is easy to move around compared to other ice cream makers.
4. Your Ice-cream is Ready in 40-60 Minutes
Depending on the consistency and type of ice cream, you can have a wonderful treat in under an hour.
Imagine setting in the pre-mix, letting it go, and then coming back to a yummy treat. Yum!
5. Large 1.5 quart Ice-cream Bowl Capacity
Perfect for families, the ICE-100 is convenient, fast, and can provide ice-cream for the whole family.
Serving size for ice-cream is 1/2 cups, and the ICE-100 can produce 12 servings in a single batch. That might not mean serving for 12 people though…I like to serve myself a little extra. 🙂
The great thing about the large capacity size is that compared to other machines, the Cuisinart ICE-100 is compact which makes it easy to store, and doesn't take up a ton of countertop space.
Watch the Cuisinart ICE-100 Make Ice Cream
What other Reviews of the Cuisinart ICE-100 have to say about it?
There are over 2,625 Amazon customer reviews for the Cuisinart ICE-100 with average rating of 4.5 out of 5 stars!
Here's a sampling what others are saying:
"This unit makes wonderful ice cream!! Absolutely smooth and creamy."

Customer on Amazon
"The final product coming out of this machine resembles softserve ice cream. This is normal for an ice cream maker. if it were much thicker, you'd have to dig the mixing paddle out of the bowl. I've seen several reviews on various machines from people thinking ice cream makers will do more than they're designed to."

Customer on Amazon
"I'd like to note this machine is LOUD.. the compressor is whisper quiet, the motor for the paddle is not. It sounds like a rather loud electric can opener. This bothers people, but it does not bother me."

Customer on Amazon
"So far, we have made mint chocolate chip ice cream (with FRESH mint) and vanilla coconut ice cream. The ice cream is soft and creamy when the whole process is complete, however, if you prefer to have it solid and more frozen, you need to put it in the freezer for several hours, after you take it out of the machine, to let it harden. Either way, our outcomes were delicious."

Customer on Amazon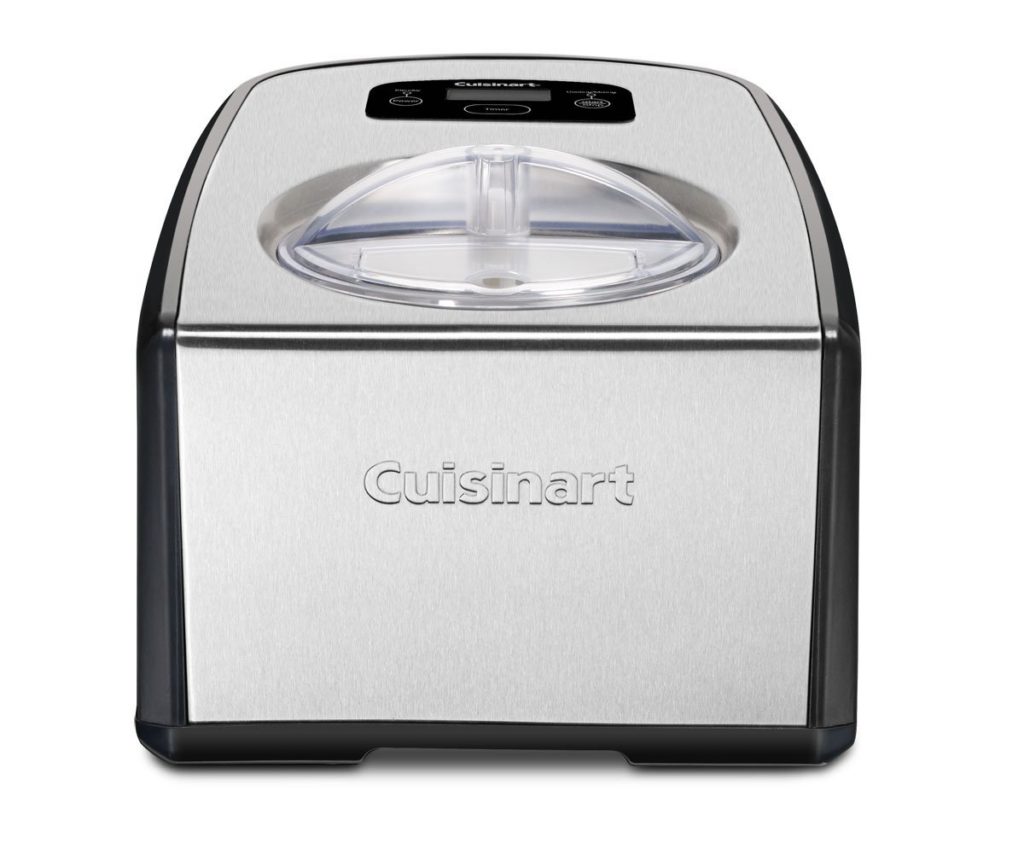 Comparing the ICE-100 other Ice Cream Makers
The Cuisinart ICE-100 is the perfect entry-level ice cream and gelato maker.
It's unbeatable for it's price and convenience.
The high end, Italian-made Lello Musso 5030 (at $1,200) and the Lello Musso Lussino 4080 (at $715), are our top picks if you need something withe a little more speed and capacity.
Free Shipping on the Cuisianart ICE-100: