What's better, Centrifugal or Masticating juicers?
A centrifugal juicer whips the juice of the vegetables by spinning a blade and basket.
The blade at the bottom of the basket cuts the veggies while the spinning action forces the juice out the sides of the basket mesh.
A masticating juicer uses more of a chewing action as it grinds the juice out of the veggies.
Some say one produces more juice than the other, but each juicer model will be different than a model from another company.
One good way to tell is how dry the pulp is after juicing. If the left over pulp is still wet, there's more juice that could have come out.
Braun Juicer MP75 4235
The good points about the Bruan is that the juice and pulp containers and closed off which (compared to other juicers of the same caliber) produces less of a mess with spilling juice and pulp.
It's a centrifugal juicer which means that the spinning baldes and basket whip out the juice with centrifical force.
Omega 8005 Juicer (Most current version 8006)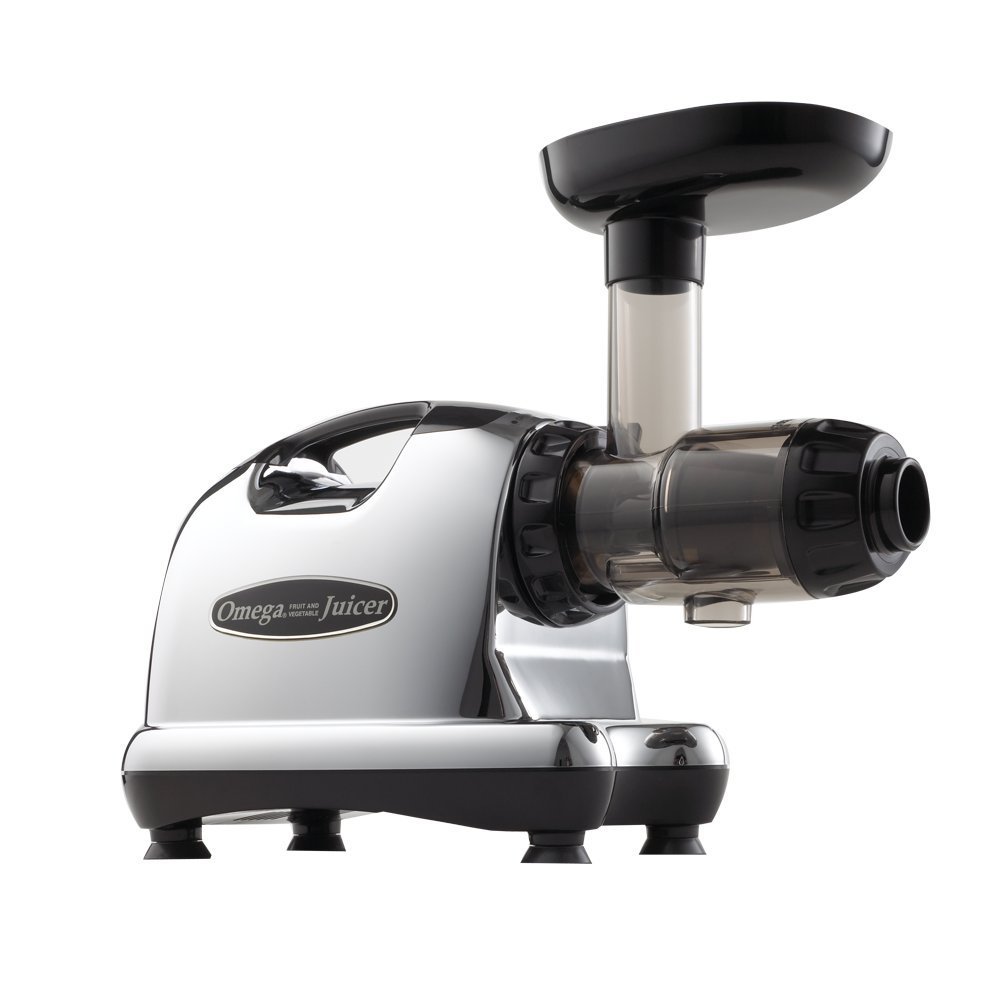 The Omega Juicer is a masticating juicer which means that it has more of a chewing action rather than a spinning cut action of a centrifugal juicer.
The latest version, the Omega J8006 Nutrition Center Juicer – Black and Chrome
It's really a masterpiece and is the #1 Chewing (or masticating) juicer on Amazon.
As of this writing, it has over 2,500 reviews with a 4.5 positive rating.
The number of reviews usually indicate how popular an item is, and it's a popular one to be sure.
Breville 800jexl "The Cadillac of Juicers"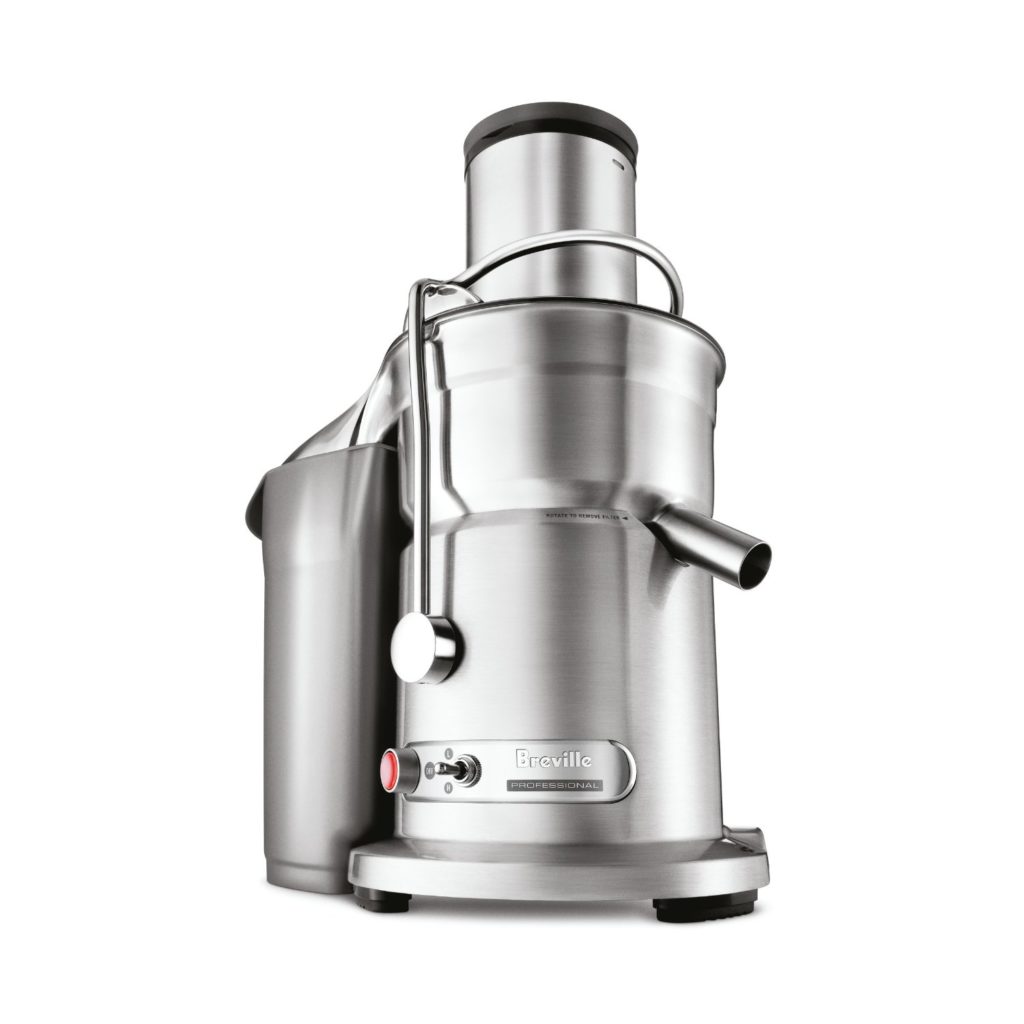 The Breville is also a centrifugal juicer. In the video you can see how super fast it is.
You definitely get what you pay for. The Breville produces the driest pulp meaning it gets more juice of the vegetables.
It has over 2,000 reviews at 4.5 out of 5 average rating.
Learn more about the Breville in our detailed review of the Breville Juicer.