Cardio Games for the Wii and Wii Balance Board
We were very excited to get a Wii and Wii Balance board last year, but have been waiting for more cardio exercise games to come out for the Wii.  We've logged quite a few hours on the Wii Fit but are looking forward to some variety in the Balance Board Compatible Games.
Fortunately, there are now some pretty exciting games coming out soon that we've highlighted below.
Gold's Gym Cardio Workout is a good game on the economical side of things.  If you've been using the Wii Fit, this game looks to be an enhancement of the same concept.  The game is compatible with the Wii Blanace board which is a big plus.  We've been waiting for some good exercise games to compliment the Wii Fit game.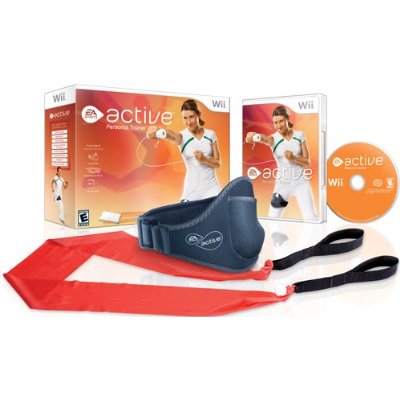 EA Sports Active looks to be a very promising game.  Not yet released as of this writing, but you can catch a glimpse with the video demo.
What looks neat about this game is that you have more than just the Wii Remote and Nunchuck to toss into your television.  Seriously though, the game comes with an elastic stretch band and a leg wrap.  The Nunchuck is placed in the leg wrap and it lets the game know how well you're running, squatting, etc.  Pretty neat idea.  The game is listed higher than the Gold's Gym game, but with all the options and accessories, it looks to be quite good.
Below is the video demo of the EA Sports Active for the Nintendo Wii.  The Tennis exercises look pretty cool.
Obviously, if you want games to play with the Wii balance board, you need the board.  The board comes with the Wii Fit game which has Aerobics, Yoga, Balance Games, and Strength Training.  The game tracks how often you come back to use it and will give you praise if you come back often, and will also give that little nudge of guilt if you haven't exercised in a while.  The Yoga exercises are pretty good.  We're looking forward to more Yoga titles coming to the Wii and Wii Balance Board.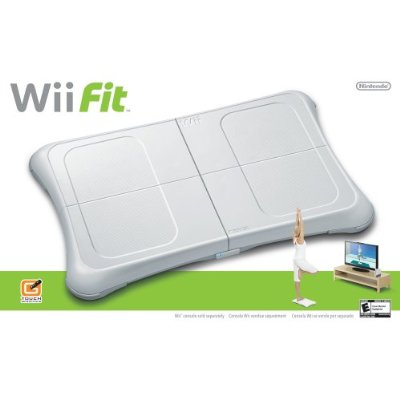 And of course, if you don't own the Wii, you'll need to get one.
We had a "fun" time trying to find a Wii to purchase last year.
We tried lots of different stores, tried meeting people in parking lots, etc.
The best way, and the way we got the Wii, was by putting our cell phone number into the Wii listing page on Amazon.  Amazon.com then sent us a text message when the Wii was in stock.  Bingo!  We got the Wii!