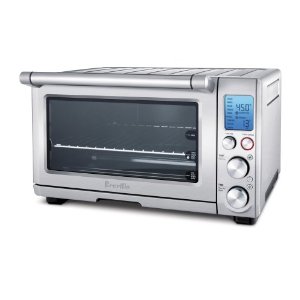 You'll never think of toast in quite the same way.
The Breville Toasters are increadible and easy to use. There are however a few things to keep in mind when using the Breville bov800xl smart oven for the first time.
Setting up the Oven in Your Kitchen
You'll want to make sure that there is a 4″ inch radius around your smart oven. It's a good idea since we are dealing with an oven here that is very powerful.
You'll want to make sure to give it enough room to breathe. As we showed in our detailed Breville bov800xl review the oven is much more efficient than a regular kitchen oven, nevertheless, it's a good idea to give it some breathing room for safety.
What to do for First Time Use
Getting a new toy…I mean appliance, can be a lot of fun. Unboxing the new device, you usually want to start using and enjoying it right away. But there are some basic things to do when using new appliances for the first time.
With a little TLC, you can help make your appliances last so long that they can be passed down when you're gone. Fortunately, Breville makes such good appliances that they can last for a long time and endure some pretty good wear and tare.
When getting started using the Breville Smart Oven, you'll want to read through the setup instructions in the manual. You'll for sure want to run the smart oven for about 15 minutes (with no food inside) to clean it out for first time use. You can use the pizza setting.
The purpose of using the oven for the first time without food is to cook out any residual from the manufacturing process. Note that a little condensation on the window is normal when operating.
Here's a video demo explaining the toaster parts and some tips about getting started using your oven:
Read more about the Breville toaster in our detailed review of the BOV800xl Smart Oven.