Which is the Better Ice Cream and Gelato Maker?
If you're in the market for a top of the line, self-refrigerating ice cream and gelato maker, you've probably heard the names Breville and Lello.
The Breville BCI600XL Smart Scoop and the Lello 4080 Musso Lussino are both among the best ice cream and gelato makers, both make superb frozen desserts, but there are important differences.
It's tough deciding which one to purchase, so here's a comparison of the two so you can make sure your ice cream maker has all the features you're looking for.
The Breville Smart Scoop and the Lello Musso Lussino: How are they Alike?
Both the Breville and the Lello have self-refrigerating compressors, and both have a 1.5 Quart capacity.
Some frozen dessert makers are good at making ice cream and some are good at making gelato. The Breville and Lello stand out from their competitors because they shine at creating both.
The ice cream will taste better than parlor ice cream, and the gelato will taste just like what you get in Italy.
Both machines are sturdy and high quality, but let's take a look at their individual features.
What makes the Lello 4080 Musso Lussino an incredible Gelato Machine?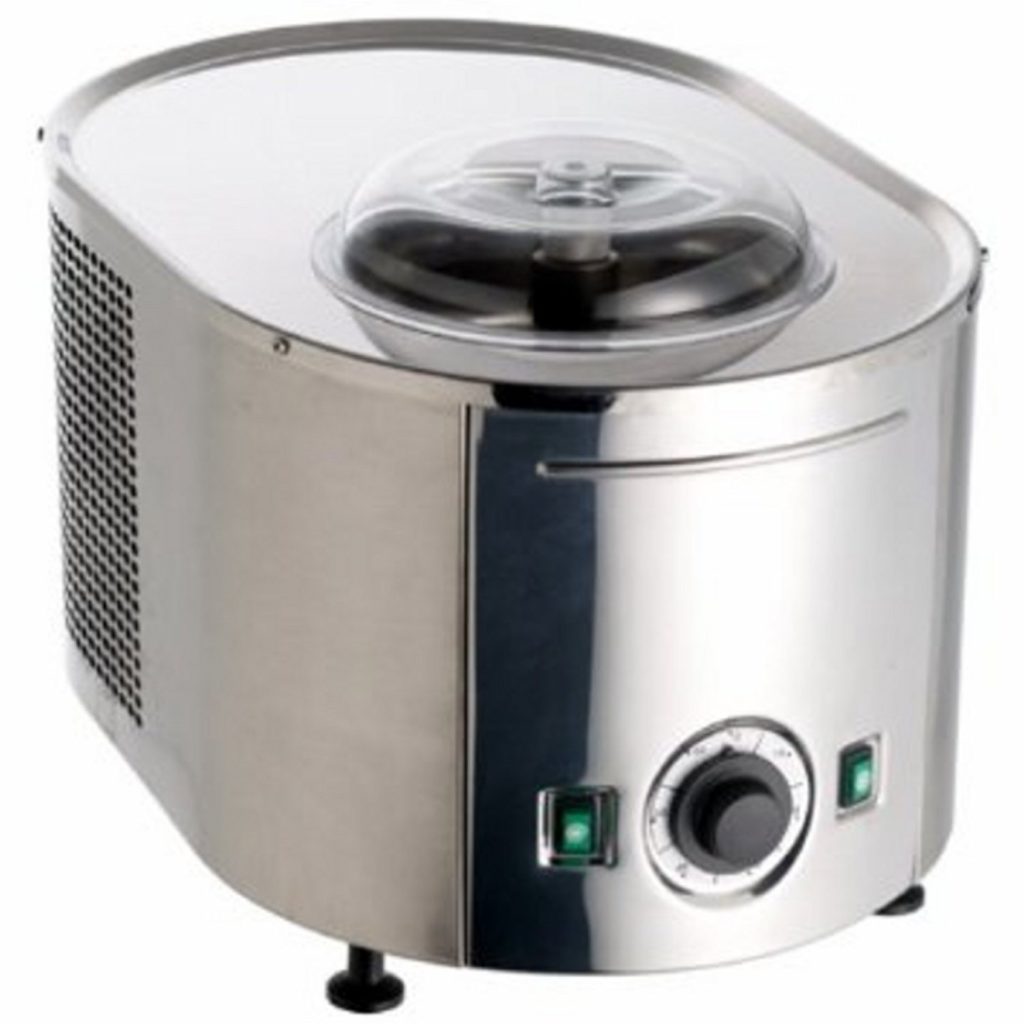 You think gelato, you think Italy, and that's where the Lello Musso Lussino is made. It's sturdy, heavy, and professional grade, but the price point, size, and capacity make it perfect for home use.
The Lello is made of the best material:
Stainless steel housing
Stainless steel bowl
Stainless steel churn blade
The bowl is built in to the machine, ensuring your ice cream cannot spill over into the motor. Having the bowl and blade made of stainless steel is uncommon and speaks of the high quality of the Lello.
While the lid and blade are both removable, the bowl is not. That's the one drawback of the Lello. That being said, the bowl is fast and easy to clean.
Reviewers on Amazon attest to that.
All it takes is warm, soapy water and a rag or sponge. Wipe it out, and you're ready for the next batch!
From an Amazon Reviewer:
"Cleanup – because of the way it freezes, it uses a non-removable stainless steel bowl. Use a sponge with warm water, and you'll have it cleaned out in less than two minutes. It's a bit easier if you let the bowl warm back up to room temperature first, but if you're in a hurry to start another batch, you can do it right away also."
With two buttons and a dial, the Lello is simple to use.
Put in your ice cream mixture, turn it on, and don't worry about it.
Your ice cream will be ready–mixed and frozen–in about 30 minutes! The Lello will keep your dessert frozen until you're ready for it!
Amazon offers free shipping (not to mention great reviews) on the Italian-made Musso Lussino with a price around $650. Read on if you're interested in another great machine that will leave your wallet feeling a little more full.
Why Choose Breville BCI600XL Smart Scoop Ice-cream Maker?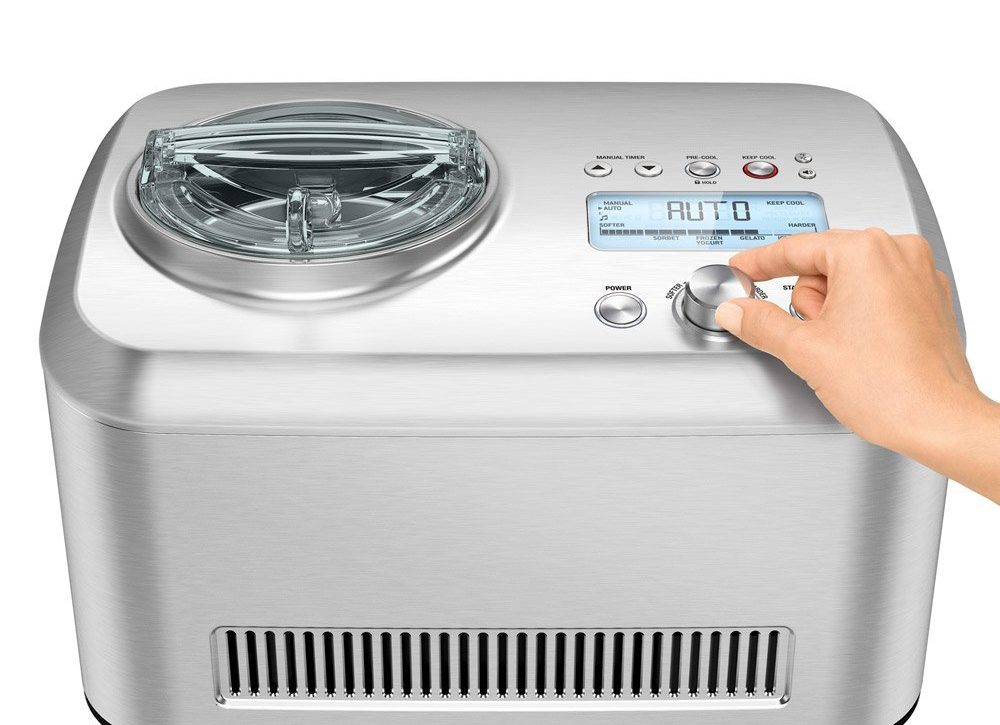 Breville is known for making high quality appliances that are built strong, built to last, and built to please.
That's exactly how the Smart Scoop is built.
Its sleek and modern style looks great in the kitchen.
More than that, it makes a variety of frozen desserts that will wow you.
Amazon is full of praising reviews.
Others debated between the Breville Smart Scoop and other more expensive machines. Those who chose the Breville "couldn't be happier."
An Amazon reviewer tells how easy it is:
"This machine is so easy to use it is scary. You just make your base, put into the container, select the hardness level and push a button. The machine makes a sound when its time to add mix-ins and again when the ice cream is done. It is VERY quite while running and the batch took around 45 minutes."
Other Features of the Breville Smart Scoop:
The Breville Smart Scoop has an LCD display that shows progress, temperature, and settings.
A simple turn of the dial lets you pick from 12 settings, choosing sorbet, frozen yogurt, gelato, or ice cream and your desired hardness. Ice cream will be done within 50 minutes. Depending on your setting, it may be done sooner.
After the ice cream is ready, the Smart Scoop will keep it cold for up to three hours.
The bowl, lid, and blade are all removable for easy scooping and cleaning.
With free shipping and price around $320, the best place to buy this is Amazon.
In-depth Review of the Lello 4080 Musso Lussino Gelato Machine
Check out our in-depth review of the Lello 4080: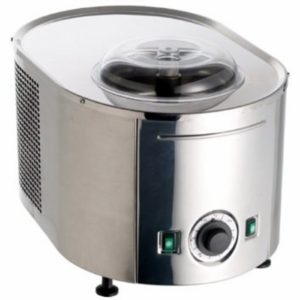 View Our Lello 4080 Review Here
In-depth Review of the Breville Smart Scoop Ice-cream Maker